"Seek a witch and find her living in solitude in the wild forest," said Judika Illes.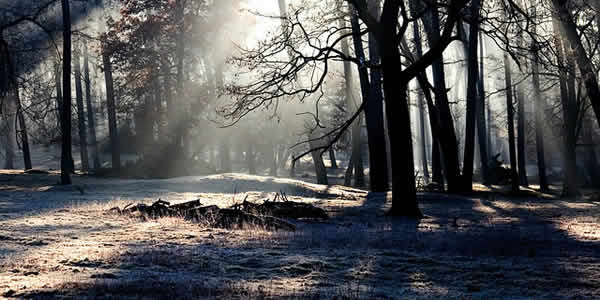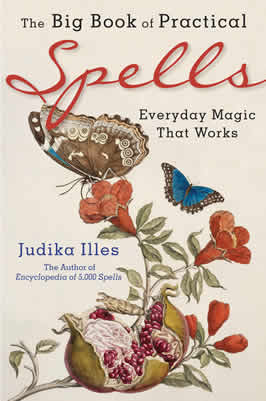 With her new The Big Book of Practical Spells, formerly sold as Pure Magic, you can consult that forest witch anytime you need, right in your own home.
It was my delight to get to review this book.
"Magic in its purest form consists of a dialogue between the Earth and yourself, a dialogue whereby you are able to express your desires, receive and recognize a response and are then able to make your wish and desires come true." At the heart of any spell, no truer words have been spoken.
I love all of Judika Illes's books, but this packs so much into a small book! This is a useful tool and resource filled with information as well as Spells. From Colors, Elements, Spirits, Crystals and Botanicals you have all the knowledge right at your fingertips.
A decadent Hecate Bath, Recipes for a variety of Oils, Waters, and even Incense?! I was in heaven.
I caught up with the author earlier this year at Pantheacon and asked her a few questions about her process of creating as well as her love of spells.
Danette Wilson: Judika, what inspires you to start a new book or to choose the subject?
Judika Illes: One book tends to lead to another. My first published book, Pure Magic, now The Big Book of Practical Spells, derived from a chapter in a yet-unpublished earlier book. My next book, Magic When You Need It stemmed from a line in Pure Magic–that sentence was the seed. I have tons of books in my head–both fiction and non-fiction. Hopefully some will emerge from my head and onto paper.
I love in your book Pure Magic when you said "There is only one ingredient in your magic work that brooks no substitutions and that is you, your energy, your presence. You are the most vital component of any enchantment." What is your favorite spell that you've ever done?
I don't know if I have one favorite spell. I really like the process of spell casting. I don't always do things the same way twice. I like the fluidity and the spontaneity. I love lunar spells. I love concocting magical oils and waters. There is an invocation of Michael Archangel that I love: a friend taught it to me a long time ago and I have variations in several of my books. You surround yourself with the light of Michael's flaming sword and I have found it extremely beneficial.
I revel in the sheer variety and number of spells. The Encyclopedia of 5000 Spells is a big book, but, still, it's just the tip of the iceberg. I'd love to write a second volume someday. I actually have a very deep fondness for complicated multi-step poetic spells. But, realistically, the simplest spells are the most easily accessible: invoking the power of the moon, for instance. I love working with the elements: potions crafted from storm water, for instance or using earth gathered from significant places.
Places of power and sacred sites are always fascinating, and I wonder of all your travels, is there a place that you found exudes Magic or is very powerful that you may have come across?
So many places! The older I get, the more I become aware of the power and spirit of Place. The land itself radiates the power. I find Los Angeles with its mountains and valleys and ocean to be immensely powerful. You can really feel that magical undercurrent in New Orleans, which just pulses with power. Niagara Falls is awe-inspiring, all that water and mist. Kilauea in Hawaii, home of Madame Pele, the volcano goddess. I was privileged to visit Glastonbury, England a few years ago and that is another exceptionally powerful place, especially, for me, the Tor and the White Well.
How do you imbue magic in your day to day life besides doing rituals?
Magic potentially permeates every daily action. For example, if you cook for family or loved ones, pay attention to which direction you stir the spoon. You can bless and empower the food to promote good health and happiness. After a while, and after you gain a level of expertise, magic stops being what you do and instead evolves into who you are.
That, my friends, is at the heart of the love that seeps it's way through the very pages of any book by Judika Illes. It's the Magic she pours into each volume that clearly feeds our Witch and Spellcraft loving souls.
I have always identified with witches. I write about this in my book, Encyclopedia of Witchcraft: even when I was a very small child listening to fairy tales, I always identified with the witch. Even though I consciously understood that I was often supposed to be afraid of the witch, that wasn't my reaction. I loved the stories where the witches were powerful and despised the ones where I sensed that the witches were being defamed — Hansel and Gretel, for example. I write about this more extensively in Encyclopedia of Witchcraft, but I used to dread the annual television appearance of The Wizard of Oz because I understood that movie to be about killing witches.
Who are some of your favorite spirits to work with, or favorite?
Too many to mention without fear of leaving someone out! But here goes! The archangels, of course, and Lilith. Hekate and Artemis. Juno. The orishas Papa Legba, Ogun, Yemaya, and Oshun. Numerous mermaid and sea spirits. Simbi. I love Saint Martha in all her incarnations, Saint Anthony of Padua, and Saint Expedite, who have helped and rescued me so many times.
★
The Big Book Of Practical Spells teaches us to become aware of the natural rhythms, energies, powers and patterns of Earth. It is a book for beginners and advanced spellcasters will refer to again and again.
---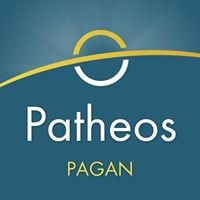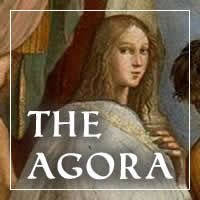 Outside the Circle is published occasionally on Agora. Subscribe via RSS or e-mail!
Please use the links to the right to keep on top of activities here on the Agora as well as across the entire Patheos Pagan channel.