I admit I can be a little bossy sometimes. I think I know what's best. I do xyz so everyone should try xyz. Blame it on my very Virgo chart. Although I am not a Virgo Sun, I have my moon there and a bunch of other stuff. We like to give advice.
Now of course I know that you are a unique little cumquat with your own preferences and lack of time and who am I to prescribe en masse? And yet.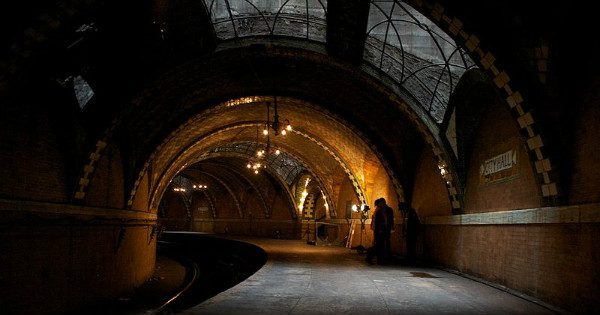 I lived in New York City for 15 years and moving there was a dream come true. Since I was a kid, I had wanted to live in a city where people walked — not car culture, not mall culture, not the hot Miami humid weather horror of my youth. I wasn't beachy or outdoorsy — I'm still not, unless you mean New York City outdoorsy (despite my living in Florida again).
I dreamt of whatever I had seen in the movies, the New York City of the 1970s and 80s. Well, by the time I got there it was less gritty and more moneyed and the way I finally got to New York was because of my spiritual life. I was becoming Hasidic, and I was Crown Heights, Brooklyn bound in search of roots, home, mysticism, city streets, and my beshert.
In some ways, New York didn't let me down. I would walk for hours. And hours. And hours. Just to find a diner. Just like my father. The story goes he would walk all day in search of the perfect egg cream.
After a couple years of sporadic employment and unemployment, I started a small pet sitting business and thus I got paid for walking, got paid for jumping from subway to subway, from rent controlled apartment to overpriced studio, to visit kitties missing their people and dogs happy for their mid afternoon stroll. Upper West, Upper East, Chelsea, the Village, Downtown Manhattan, Greenpoint, Bushwick, Park Slope, those were just a few of my neighborhoods.
I would go anywhere but the Bronx and Queens (too far) although even in my early days, I recall as I write this, I did go to Queens to cat sit. I remember the subway strike. I remember hurricanes and blizzards. I remember the blackout. I remember getting to those animals no matter what. I remember walking from Crown Heights to Bed Stuy without a map during the subway strike (how did I do that? I didn't know the streets so well at the time).
The other day on my Facebook I proclaimed (something I tend to do on there so yes you should follow me on Facebook) that if you did not go for walks then you cannot possibly be in touch with where you are, the land where you are, the spirit of the land where you are. How can you hear what she is saying? How can you hear what she wants from you? How can you love her? How can she love you? How can you marry if you do not touch her? You must touch her. Cars are not enough. Even bikes are not enough. The energy has to come up through your feet and hands and I don't even mean parks and specific curtailed nature spots. I mean the street where you live, right outside your door. Don't you want to know how it feels? Don't you want to know who is there?
And this is exceptionally important for witches, whether or not you are a nature-loving witch, hedgewitch, low magick witch, natural magick witch covering your body, soul, and altar in herbs and oils.
If you aren't IN your body and connecting your body to where you are, the land, the street, the road or river that runs right outside your door, how can you create?
I hear you saying: of course I can. That's not my jam, Aliza. I do my thing and you do yours. I create just fine .Don't tell me what to do.
Understood. But still. Try it. Go for a walk.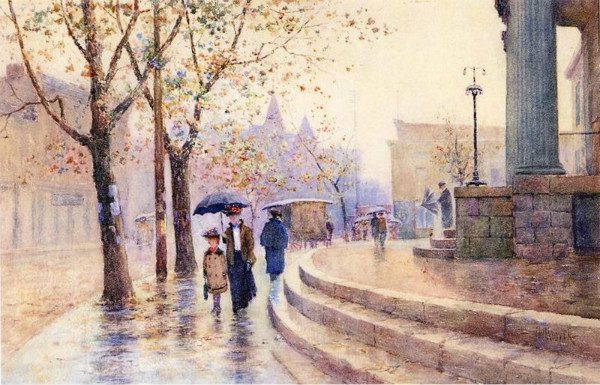 The Walking Witch
So I do go for walks. Aimless walks, walks with a purpose, often with a purpose. There's often a meal or a coffee or a whiskey (only after 5pm please!) at the end of it (I have my Sun, Mercury and Mars in Cancer. Food is a motivator!) Sometimes an errand must be completed. The store. I like going to the store.
I remember when I first got to town, I would walk the short stretch (30 min?) from my house to the big university and back no matter how hot and humid it was. I lived here 25 years ago so it was interesting to see what changed. I also was fresh from New York and felt a compulsion to move my body that way.
Sometimes the walks felt spiritually satisfying and sometimes they felt stale: is this all there is? This stretch of land? Eh. Who cares. I'll call an Uber.
I had to make my eyes different, so to speak. I had to make my mind different, smaller. And yet bigger. I had to see an entire world in a blade of grass or in some huge gorgeous oak or porch swing because it wasn't going to be like New York: skyscraper skyscraper skyscraper cafe cafe cafe. Everyone from everywhere on earth with a story to tell. That's New York. Looking back, I wish I had taken more cabs even though I loved the subway. So many ways to see the city besides on foot and yet I walked every day.
The ghosts of New York can't find me here in Florida except in the wee hours when I cannot sleep or when the cat has woken up or when I wonder why things are the way they are (and yeah that pretty much covers every hour of my life). I have to take care of the ghosts of Florida now. I have to be HERE. I am here.
Are you there, dear reader? Are you in your body? Can you bear it, can you stand it? Presence. This blog post is about presence and how we become humdrum to our lives and our magick when we don't have it. Can you be right where you are? This is easier said than done. Becoming a walking witch can help.