There is much to mourn since my last piece on Patheos. We mourn the victims of the white supremacist who murdered two men trying to defend two Muslim teen girls on public transit in Portland, Oregon. One of the men killed, Taliesin Myrddin Namkai Meche, reportedly had "close ties to the Pagan world."
We mourn those killed in the Grenfell Tower fire, victims of the English government's greed, never forgetting that the first named victim of the fire was Mohammad Al-Hajali, a 23 year-old Syrian refugee and civil engineering student in London who had escaped such horror and endured so much hate and scapegoating from the Western governments of Theresa May and Donald Trump, only to then die in this conflagration of negligence.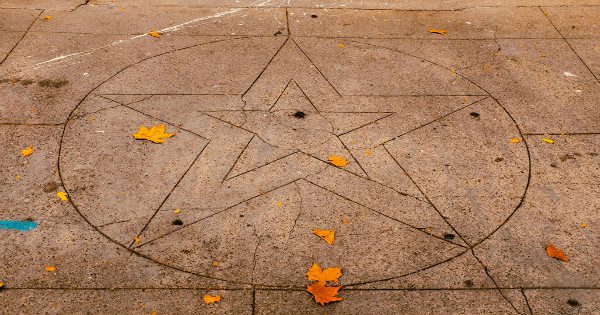 And we mourn the news of yet another police officer facing no legal repercussions for the murder of a Black man beloved by so many. Rest in power, Philando Castile.
Thankfully, there is bountiful soul balm available to help get us through these days of fear, nights of terror, and scandal-ridden, endlessly-breaking news.
Soul balm. These are the words that come to mind when I think of the following modern-day mystics. Most are queer, and some are women of color, femme, and/or non-binary. Most of them integrate explicit analyses of oppression, white supremacy, capitalism, intergenerational trauma, and more into their practices. Affirming and strategizing around the impact of oppression is a crucial aspect of queer femme-oriented witchy spirituality, as it goes beyond a superficial neoliberal mantra of "positive thinking" to provide spiritual best practices for those of us marginalized by societies that are at best indifferent and at worst brutally violent and scarring.
Here are my top five favorite modern-day mystics, trained not only in magick but in deep emotional intelligence and embodying a multi-layered understanding of liberation.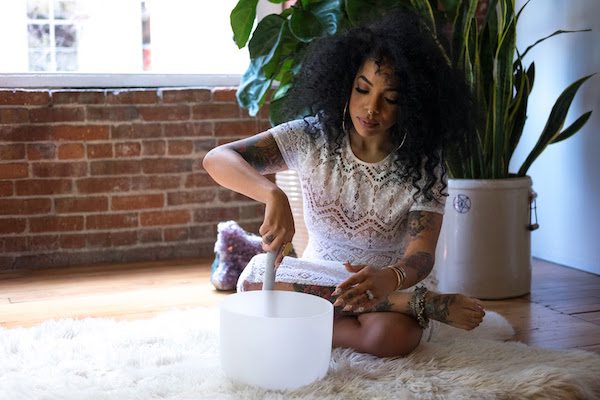 Bri Luna, the bruja behind The Hoodwitch, offers an inspiring blog and store that center and uplift women of color. Featuring empowering horoscopes, stunning visuals, and how-to articles and think pieces organized under numerous verticals with topics such as understanding crystals, the power of space clearing and cleansing, and nuanced political analyses like "Witches Under Empire: What it Means to Be a Witch In Trump's America," The Hoodwitch acts as an intersectional portal that starts from the premise that magick and liberation are inextricably linked.
As Bri explains in a 2015 interview, "I feel like more people, especially more women of color … [I would tell them] just trust yourself, because … you're innately powerful and you are magic! … [L]earn how to trust yourself and connec[t] with nature and really just giv[e] yourself that love and nurturing that only you can really give yourself." Whether you're checking in to see who's the latest Goddess of the Week or hoping to snag your own Black Power Tarot deck, The Hoodwitch offers a wealth of knowledge, supplies, and contributing writers to enrich your journey.
CHANI NICHOLAS, CHANINICHOLAS.COM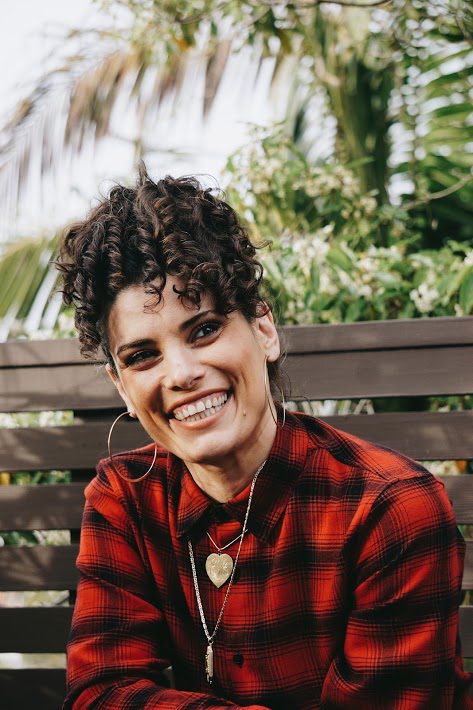 Chani Nicholas is the queer anti-oppressive astrologer of my dreams. She has garnered an impressive following for linking the patterns found in the stars to the particulars of what humans down here are facing vis-à-vis current events and social justice. I don't even know exactly how she does it, but her weekly horoscopes, which she posts for free to her website every Sunday in addition to paid classes and rituals for each new and full moon, are always in sync with the larger issues I'm grappling with that week.
In an interview with the L.A. Times she describes her readers as "in the struggle, and they are activists and they are working in the world trying to make it a better place." I couldn't ask for a better-tailored astrologer. When you read her horoscopes, make sure to read the entries for both your sun sign and your rising sign!
DACIA HOLLIDAY, HIGH MOON FEMME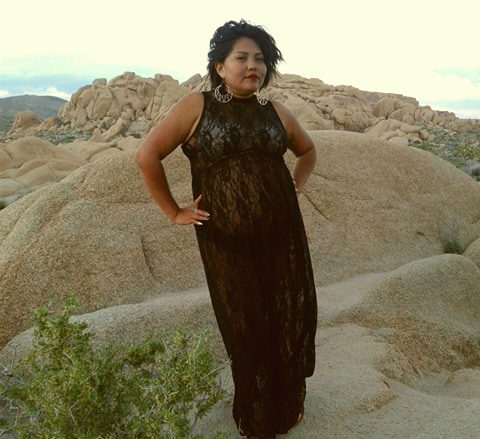 Dacia Holliday of High Moon Femme identifies as an "indigenous femme nth generation community healer, storyteller, and orator" who works with their ancestors and clients' ancestors and spirit guides in a process she terms "mediumship tarot." I've worked with Dacia twice so far, once in a one-card reading on Instagram and another time via Skype for a more in-depth session, and both times the information they revealed to me resonated strongly with respect to the challenges I was facing.
Dacia is not afraid to tap into her emotions and talk through issues of oppression very frankly as part of the session, which I appreciate as a working-class queer femme and, at the time, recovering academic with experiences of marginalization specific to those identities. In addition to their regular rates, she has select "pay what you can" slots, discounts for queer femmes, and is open to bartering as a form of payment. For a powerful and soulful experience with a commitment to "accessible healing," as they call it, Dacia is your mystic.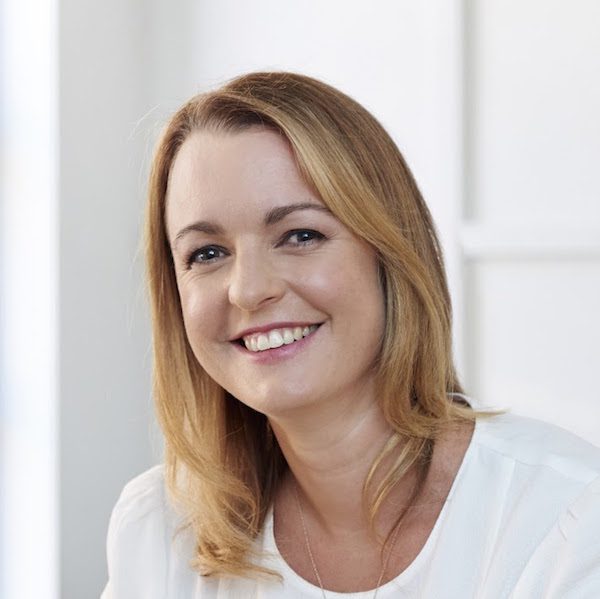 Like many twenty-first century witches and mystics, Biddy Tarot, based in Australia, has become my go-to source for tarot interpretations. I consult Biddy Tarot frequently, drawn to its "know thyself" style of philosophy that centers emotional balance and self-care, practical advice, and an astonishingly nuanced set of interpretations for a range of situations, from relationships to career and beyond.
Brigit Esselmont, the powerhouse behind Biddy Tarot, has put all her interpretations up for free on her website, which is where I first found them. She has also recently compiled them all into one handy book, The Ultimate Guide to Tarot Card Meanings, which I highly recommend not only for those learning tarot but for anyone who wants to add more depth to their readings.
CLEMENTINE MORGAN, CLEMTINEMORRIGAN.COM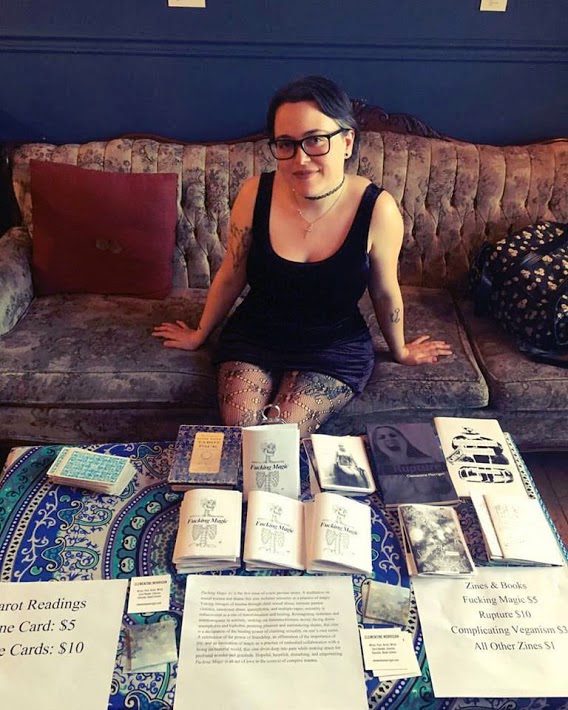 If you're looking for a witch who not only reads tarot but also creates films and writes incredible academic work and zines on a range of topics including, as they put it on her website, "trauma, madness, addiction, sobriety, gender, sexuality, desire, magic, re-enchantment, environment, and more-than-human worlds," Clementine Morrigan is your person.
Their most recent zine is titled Fucking Magic #1 and has been gaining fans, including myself, across Canada and the United States. Clementine reads tarot in downtown Toronto "and sometimes in other cities," with a focus on working with queer and trans people, people with experiences of trauma and madness, and people with disabilities. She has a sliding scale as part of their anti-capitalist commitment to what she calls "accessible magic" and can be booked here.

These healers, sages, and teachers give so much to our communities as we arm ourselves with love, spiritual fortitude, and the mending of psyches in order to sustain ourselves in the larger struggle for social justice. May we honor these mystics, patron them, and strive to champion and amplify the voices of the most marginalized in our communities.
Do you have other suggestions? Please share in the comments!