Some of you may ask, why is Mabon my favorite Sabbat? Since I was a very young child, I just loved the autumnal equinox, even before I understood what Mabon was all about.
I grew up on a farm in far western New York State. Some of you may recall my childhood as a trans-child from my first article.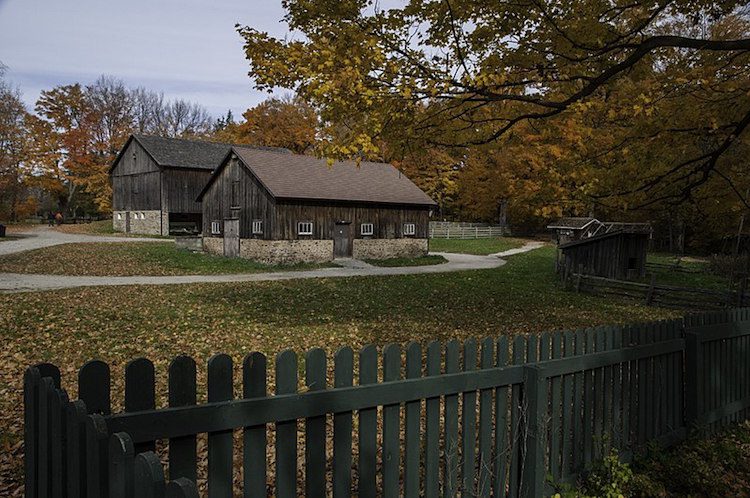 Being the oldest child of four, almost all of my chores were doing outside work. Feeding and watering the chickens, calves, rabbits, and geese at first. Pulling weeds in the garden. Then later adding the beef cattle and pigs to the chore list. As I got older I had to help with bringing in the crops which were mostly hay and small grains for the animals we had. Our farm was pretty self-sufficient. With all the animals, a large garden and some fruit trees and berry bushes, we didn't lack for food. As long as the weather cooperated. So with what I had to do, I learned responsibility at a very early age.
For me it was wonderful, as I could essentially escape into my own world, working by myself in nature. As long as I finished what I was supposed to do, and refrained from acting like a girl, I didn't get physically abused. It also helped that my father worked a full-time job in a city 30 miles away.
By the autumnal equinox, all of our outside crops were safely stored in the barn for the winter. Except for the root crops, the garden was mostly finished. My mother was a stay-at-home mom. She along with my next oldest sibling, a sister, took care of processing, canning, and drying some of the root crops in our root cellar. My only responsibility then was to do the majority of that harvest and bring them into the house. That was where the girls' work was. And I wasn't able to help there, as I was supposed to be a boy back then.
Except for going to school, I was able to be outside a lot. Our cows and calves were still in the pasture. I would go there every afternoon to check on them. Make sure they were all there and doing well. We had a small creek running through our 50 acre farm so water, and plenty of grass was available to conserve our hay for winter. It was a most beautiful time of year. Leaves were turning. The colors were spectacular. Yellows, reds, browns, and the greens of the pine trees. I would sit under the trees at the end of our farm, and the adjoining forest of our neighbors. Out of sight from everyone. Solitary. Never alone when I was out there. Birds and animals all around. The days were cooler, and I had a lot more time to be grateful for what Gaia had blessed me with.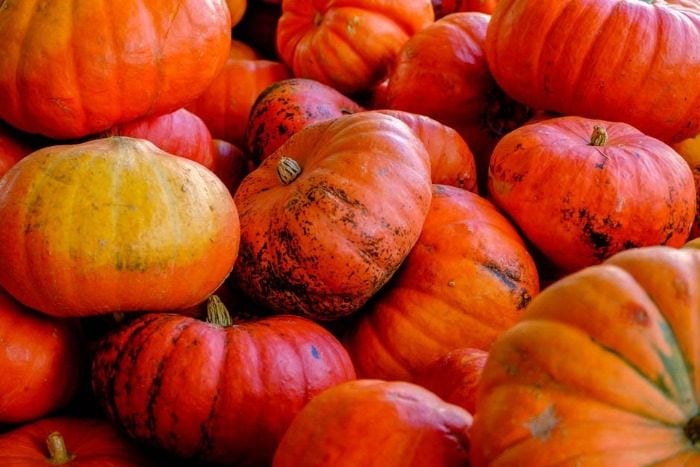 It was to be many years later that I found out what this time of year was all about. I always knew I loved nature and being outside. Especially in the spring and fall. But it wasn't until I took a road trip with my friend Dave, who had been stationed overseas with me, that it all clicked into place. We were driving from where I was stationed in Montana to my parents' home in New York State, and from there to his parents' home in Quincy, Massachusetts.
I knew I was different from all my relatives as I didn't believe what they did in  their religions. I just worshipped nature. Pure and simple. I didn't even consider in my early twenties that the word "pagan" was really what I was and had been. On a side trip, Dave and I ended up in Salem, Massachusetts. It was a watershed moment for me. It felt that I was where I needed to be at the time. A point in time when I would try to learn as much as I could about what I really was in this life.
Now you also have to realize, if you've read my articles, that I wasn't out as a transwoman. Back then there really wasn't an accurate word for what I was. Now, add in the fact that I now knew I was pagan. Actually, a witch. I had felt a presence there of witches who had been hanged there many hundreds of years before. But until I started reading history books that were available back then, I wouldn't be out as a pagan, or a witch until fairly recently. In 2014 I ended up re-connecting with Selena Fox, and by 2016 I was very active at Circle Sanctuary. Took awhile to come full circle you might say!
So until next time, somewhere in the future…