Every now and then a totally new concept in pagan books arrives. That book is Witchbody, by Sabrina Scott. When I first received Witchbody, I was struck with the cover art. It says to the reader, don't be afraid, come and join me in the water; unless you're afraid of mermaids. You're about to embark on a very magickal journey with me, and you won't be disappointed.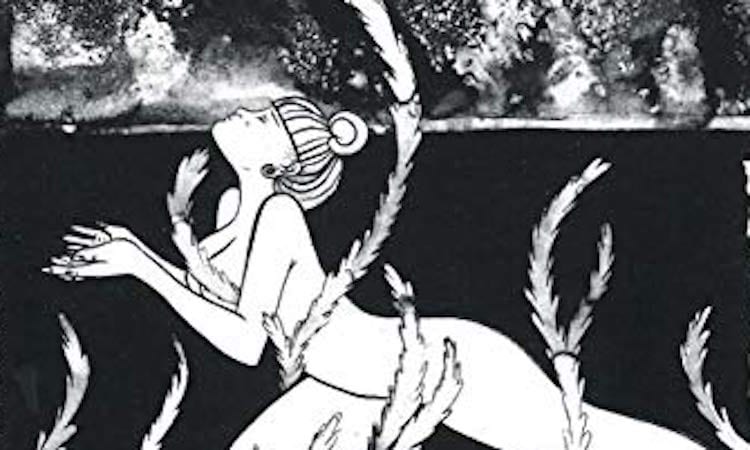 Sabrina Scott is a PhD candidate in Science and Technology at York University (Toronto), with a Master's degree in Environmental studies. Sabrina has been reading tarot and practicing witchcraft for 18 years. She is an illustrator, graphic novelist, academic, and professional witch, teaching workshops and reading tarot.
I've read many books on witchcraft in my time, but never one as compelling as this one. Personally, I like graphic novels. And when a book like Witchbody is all about blending Sabrina's words into what each image represents, Magick happens in our minds! They add another dimension to our senses that doesn't happen in conventional books. It really called to my senses in many ways. The title alone welcomes you to a wonderfully graphic world of intriguing art by the author. I read the book twice. Once for the words and a second time to really look at all the illustrations in detail. You'll keep coming back to look at it in again and again to make sure you haven't missed anything!
Several passages really called to me.
"The practice of relating to other beings connects the performance of magical ritual and the performance of daily life. Magic becomes a way of being, not a weekend commitment."
"Our new mythologies, narratives, stories, should honour the materialities with/in which we live, where pesticides transform food, air, water."
"Recycling isn't the answer. It's a bandage. It's passing the baton to someone else."
You'll discover Sabrina calling you to awaken your own sense of wonder. Of what should be. What could be. What needs to be.
I'd recommend Witchbody to anybody who wants their senses awakened.