Recently I read an article by Corey Townsend in The Root, Billy Porter Has a Message For Those Who Were Told They Were 'Too Much'. Some folx may be familiar with his work on Pose, a series on FX about the African-American and Latinx  LGBTQ++ ballroom culture scene in 1980-90s New York City.
Townsend writes:
"Growing up, Porter felt like he was in bondage. He felt shackled down by the notion of trying to fit in when he was meant to stand out. Porter was bombarded with the idea of fitting into a box and it made him tone himself down. He got to a point where enough was enough and he vomited up the negativity others put on him. He then walked into the world like the bad bitch the universe intended him to be. An icon. An inspiration, honestly."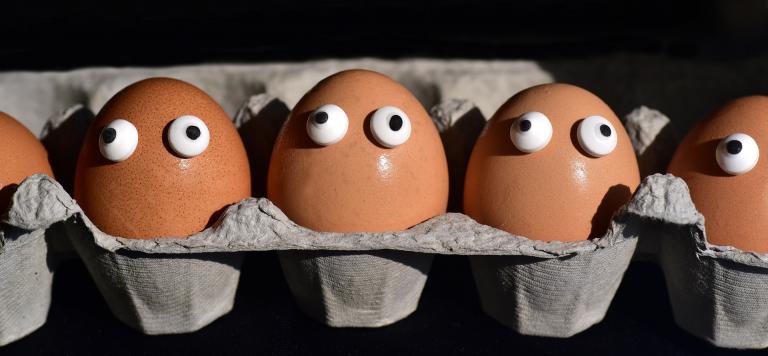 Townsend continues:
"A wise person or a fortune cookie once told me that "you'll never be too much for the right people," and those words of wisdom have stuck with me ever since. The people who are meant to be in your life will celebrate you and lift you up, as well as accept you for who you are."
 As it happens, this idea of being loved for who you are popped up in my husband's sermon about expectations this past Sunday. He asked the congregation, "How aware are you of how your expectations influence your reactions? Of how your past experiences influence your reactions? And how do the expectations people put on you get in the way of being in relationships with them?"
September is Self-Love Month in The Witches Realm, and one of the activities we've shared involves doing a one-card draw and then exploring the idea of self-love through the lens of that card.
I got Death. (Somehow this reminds me of "It's the Great Pumpkin, Charlie Brown!").
The Death card, of course, is not the rock in the bottom of my trick-or-treat pillow case. Death speaks of change, of transformation, of endings and beginnings. It whispers of the potential for seeds of growth that could be planted in freshly-tilled heart-spaces, watered as they may yet be by blood still seeping from our woundedness. And sometimes Death places her hands on her hips, juts her chin, sticks out her tongue and declares in the declarative voice of an exasperated toddler, "YOU'RE NOT THE BOSS OF ME!!".
I wonder how many of us have felt like Billy Porter, bombarded through our childhood—and perhaps young adulthood—with the idea of fitting into a box, and having to tone ourselves down to fit into that box, tucking our truest selves away so that we could fit in. Told that we were too much, or too loud, or too weird, or too . . . well, just "too".
I expect a lot of us have had a variation of that experience. I know that was true for me. I don't remember many teachings from my mother, but I do remember her telling me, "don't let boys know how smart you are or you will never get a date." One of a long line of boxes I was expected to fit into.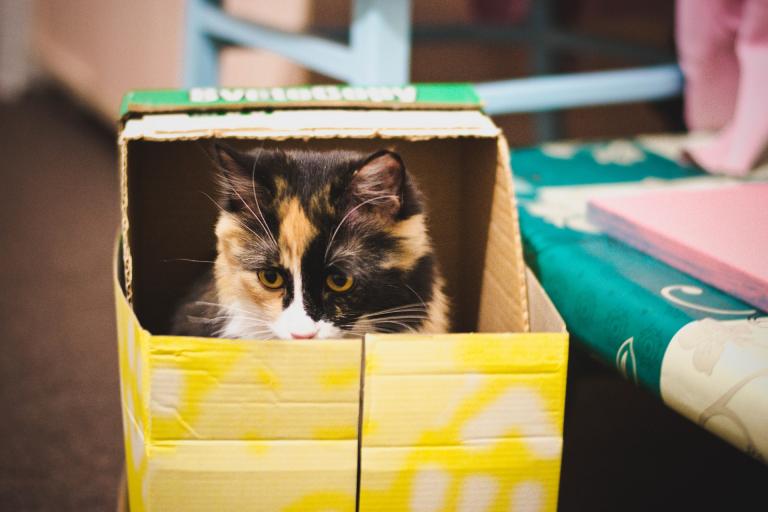 Confession time here: I was a teenage . . . DEBUTANTE. That's right, and it was the whole nine yards—white ball gown, elbow-length white kid gloves, presented to the cream of Society on the arm of my escort for the Season, fêted at extravagant parties that were breathlessly reported in technicolor detail in the local Society pages throughout the winter months.
I hated every minute of it, yet that experience was foundational to who I am today. I still remember the promise I made myself after my mother and I had our last shrieking match—me, begging her not to make me do this thing and she screaming at me that I would not be embarrassing her by refusing to participate. That promise to myself? I will do this thing and I will do no more.
And after that year, I left everything behind. I kept my promise to myself. I cut myself off from my family and looked instead for the people would celebrate me and lift me up, and accept me for who I am. No more being stuffed into a box for me.
And yet . . . and yet.
I'd be less than honest if I didn't acknowledge that those limitations (and yes, I am aware that they are the "limitations" of profound privilege) still exert power over me. They influence my reactions, and to this day sometimes get in the way of being in relationship with other people. Perhaps I've just traded up in box size. Perhaps I've simply chosen a box that's more comfortable for me.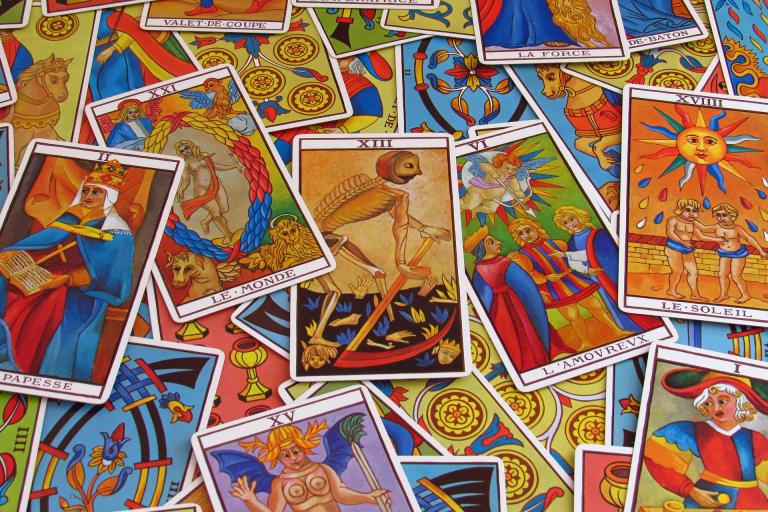 The Death card asks me to take an unvarnished look at myself, to fearlessly love myself and to do so openly, in community, not hidden away in my spacious, solitary box. It calls me to cut the ties that still tether me to old ways of thinking about myself. Of defining myself. It reminds me that ripping out old-growth thought patterns isn't merely uncomfortable—it's back-breaking, painful labor.
But the Death card also reminds me that sooner begun, sooner done. The card's skeletal figure holds the outgrown carapace of my old Self in his palm, crushes it to dust, and blows the motes to dance in firefly sparkles across the sky. It reminds me not to become too entranced or enamored with the sparkling diamond ashes of my old self, but to instead walk into the world like the person the universe intended me to be.
The Death card sings the immortal words of David Gilmour, Roger Waters, and Rick Wright: "Come on you raver, you seer of visions. Come on you painter, you piper, you prisoner, and shine"!
What's not to love?