I read Brianne Raven Wolf's piece the other day about being trans at Samhain, and it struck a deep chord with me. Like many witches, Samhain holds a special place for me; like many trans-folx today, the month of November does, too, with this year marking the twentieth such day since Transgender Day of Remembrance was established in 1999.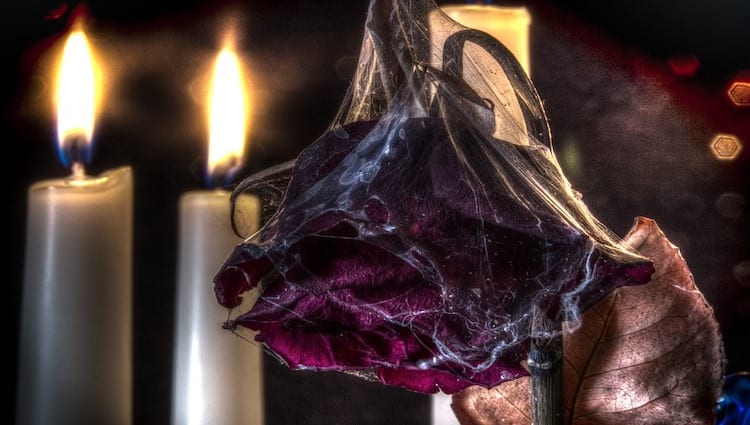 Trans Days of Remembrance have a unique place in my life and my memory as well, having recently left higher ed where I was the organizer every year of the campus's TDoR and the week I established, Trans Week of Action, around that sacred day. Early on I realized that that week, and really the whole month, was a time not just for mourning and remembering, but for art and expression, for celebration and song, for both healing and resistance. Every year I gathered with others – some trans folx, mostly cisgender folx – and we read the names of the trans folx killed that year, a list invariably dominated by black and latinx trans women.
Collectively we grieved, we embraced, and I found a measure of peace and strength in the collected mourning of those we have lost – even those we've never met. As I put together my Samhain altar this year – the first year I've celebrated Samhain in almost 15 years – I'm struck by the need to honor, not just my ancestors by blood, but ancestors by spirit, ancestors by culture. There are places on my altar for my mother, my grandmother, and two beloved uncles – all of whom died in the last four or five years, as well as mementos and photographs of my partner's blood ancestors. We'll also have a space, though, to honor all of the trans ancestors we've lost, whether they were titans of change like Sylvia Rivera, Leslie Feinberg or Marsha P. Johnson, or any of the hundreds of trans folx – usually women, usually Black, Indigenous, or Latinx – who were murdered just last year.
It's true what Brianne Raven Wolf says – over 40% of trans folx have either died by suicide or have tried to die by suicide, and like her, I'm one of that 40%. What's more, deaths by suicide aren't normally counted in the number of trans murders every year, despite the fact that – like so many suicides – they are often at least in part a result of violent, anti-trans rhetoric, bullying, and oppression that trans, non-binary, and intersex people face, sometimes daily. For this reason, when we honor trans lives lost this year, we'll also be honoring and remembering those trans people who ended their own lives.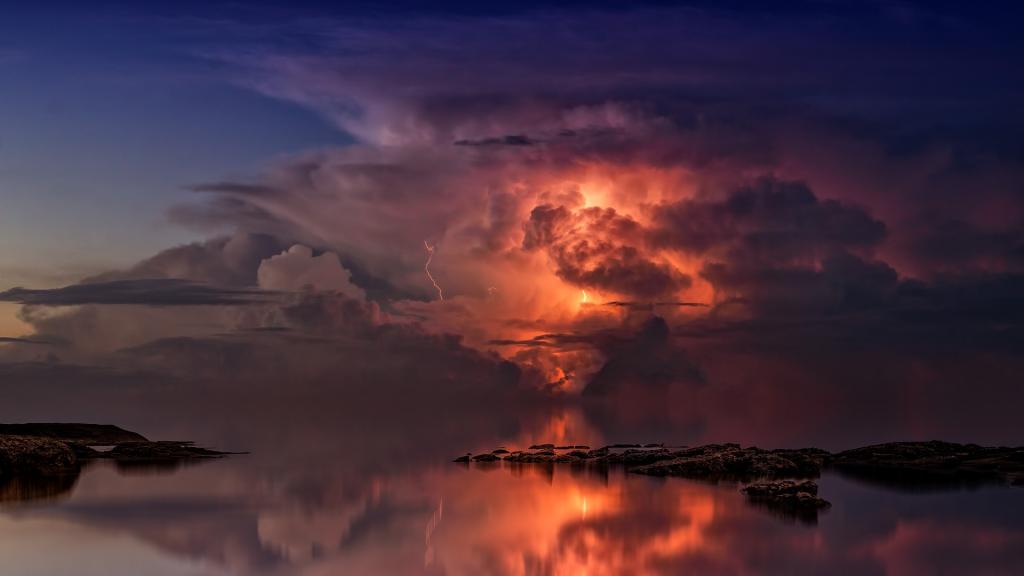 For those of us who have survived suicide attempts, this time can be one of healing, of giving thanks that – for whatever reason – we weren't successful, that we're here in fellowship and camaraderie not just with those around us (both digitally and analog), but with all those spirits who encircle us with their love, protection, and grace. I believe without reservation that trans elders bring all that when we invite them into our circles, our practice, and our lives. As a non-binary, trans witch, the knowledge that I am not ever alone, that this connection endures and that this sacred tapestry is one that I'll be a part of someday gives me comfort, even more than the grief I carry knowing all that we have lost. As long as humanity endures, so will trans people – and that is something to celebrate.
I know that navigating death is difficult, and depending on your place in life, it can feel foreign and unfamiliar or overwhelming and near-suffocating – I've been in both places, and having emerged from the other side I can finally see the dark beauty in Samhain that dwells at the heart of this sacred day. Trans Day of Remembrance calls us to remember all trans lives lost on one day, but Samhain calls us to do the same – to remember our family, to honor our lovers and our friends, to celebrate the lives of those who've gone before us, whether we knew them well or not – as part of the churn of the season, not as a political or activist effort but as an intrinsic part of our psyches, something that provides deep nourishment for our spirit.
I've never felt joy on TDoR, not really, but looking at death through the framework of Samhain has helped me to find peace in remembering, to find joy in the beauty, passion, and bravery of those who lived. November 20th will always be an important day for me – and one that I hope my cis allies, both witch and not, will observe in community and on their own as well.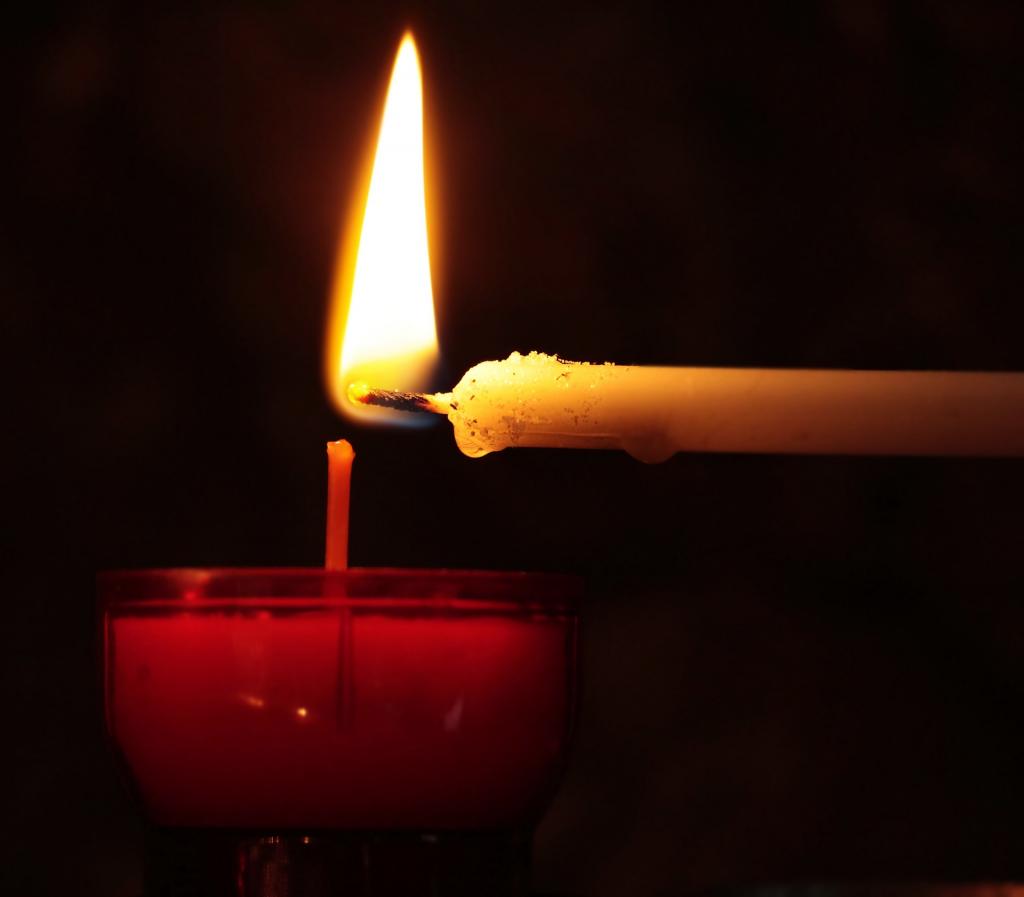 Samhain, on the other hand, has felt so much more like an invitation. It's an open door to friends, those I knew and those I wish I'd known, a welcome gathering of family far beyond what any family tree can list. On this night – and on all the late October nights where that connection feels easier, more fluid, brighter than usual – I greet with love the beautiful trans, non-binary and intersex folx whose lives were ended early, welcoming them to my home, to my altar and to my life. It's a time for me to let them know: You are still loved. You are still cherished. You are still with us.
I may have never met these trancestors and we may not share blood, but the work they did, the courage with which they lived, and the power their lives created in the world is a part of the legacy of every trans person living today. I mourn their loss as surely as I revel in the knowledge that they were here, and that their stories, their work, and their spirits will endure.
For those who want a small way to welcome in your trancestors, I put together this small prayer – use it on its own or chant it with a rhythm:
      Before, behind, and all around
      My trans ancestors do abound.
      With reverent love and honor bright,
      I welcome you this Samhain night!