The Transgender Day of Remembrance (TDoR) is an annual observance on November 20th of every year that honors the memory of those whose lives were lost in acts of anti-transgender violence. I wrote about some of this in my article here.
Every year on Samhain, then on my birthday in early November, and as Samhain draws to a close, I think about those of us who have been violently murdered. Just because we're transgender. I'm writing this on November 7th. The astrological Samhain. I'll do a solitary ritual in remembrance and thank Hekate that I wasn't one of them.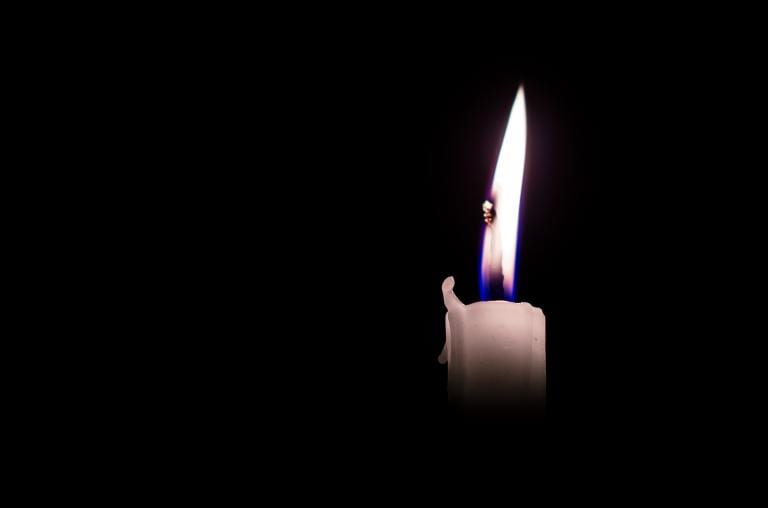 That's why the Transgender Day of Remembrance (TDOR) is so important to me and others like me. To remember until we all are accepted for just being us, human beings. The 20th of November each year is a very solemn reminder of that.
What is the Transgender Day of Remembrance? Quoted from Wikipedia:
"The Transgender Day of Remembrance (TDoR) was started in 1999 by transgender advocate Gwendolyn Ann Smith as a vigil to honor the memory of Rita Hester, a transgender woman who was killed in 1998. The vigil commemorated all the transgender people lost to violence since Rita Hester's death, and began an important tradition that has become the annual Transgender Day of Remembrance."
This year is the 21st anniversary of TDoR.
"The Transgender Day of Remembrance seeks to highlight the losses we face due to anti-transgender bigotry and violence. I am no stranger to the need to fight for our rights, and the right to simply exist is first and foremost. With so many seeking to erase transgender people — sometimes in the most brutal ways possible — it is vitally important that those we lose are remembered, and that we continue to fight for justice." – Transgender Day of Remembrance founder Gwendolyn Ann Smith
The data of those lost is collected from the first day of October to the last day of September each year. That way the data is accurate for the vigil on November 20th of each year. I see this data almost every day as one of the admins on the Facebook Group Trans Violence News. I want to publicly thank admins Anna-Jayne Metcalfe, Mika Ellen Orzech and several others for their daily reporting of these tragic events worldwide.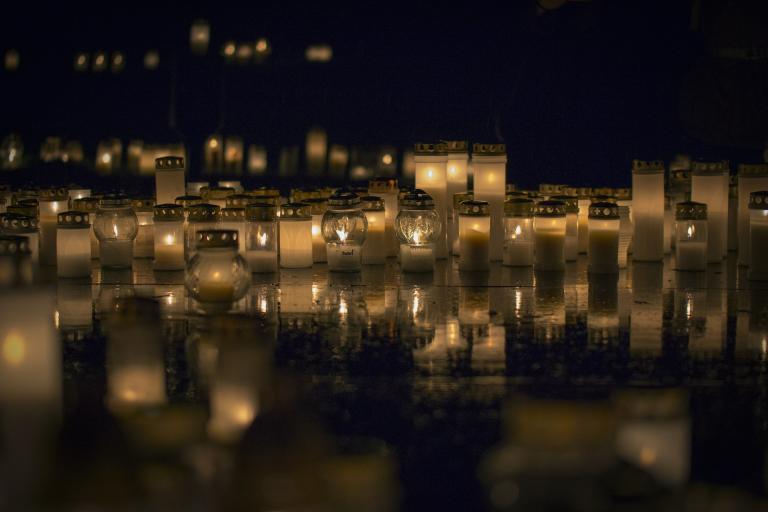 This reporting period there were 325 reported deaths of transgender people worldwide. Only the deaths that are reported are used. There are many, many more that go unreported each year. 
Range October 1, 2018 – September 30, 2019
Data is from TransLivesMatter.
Argentina:  10
Australia:  1
Bolivia:  1
Brazil:  138
Chile:  6
Columbia:  13
Dominican Republic:  4
Ecuador:  7
El Salvador:  3
France:  1
Guatemala:  3
Honduras:  7
India:  9
Italy:  2
Malaysia:  2
Mexico:  49
Pakistan:  9
Peru:  4
Philippines: 1
Poland:  1
Portugal:  1
Russia:  3
Spain:  2
Turkey:  5
United Kingdom: 2
Uruguay:  1
Venezuela:  4
USA Deaths: 36
Dymun Dupree was shot in Warner Robins, Georgia 27 Sep 2019
Itali Marlowe  29, was shot in Houston, Texas 20 Sep 2019
Elisha Chanel Stanley ("Elisha Diamond:) 46, died in Pittsburgh, PA. 16 Sep. 2019
Ja'leyah-Jamar was shot in Kansas City, Kansas 13 Sep 2019
Andrew Elijah Martinez  19, died in Pomona, CA. 4 Sep 2019
Bailey Reeves  17, was shot in Baltimore, Maryland 2 Sep 2019
Bee Love Slater  21, was shot and burned in Clewiston, FL  1 Sep 2019
Keyiariah Quick  25, died in North Carolina 10 Aug 2019
Pebbles LaDime Doe  24, was murdered in Allendale County, South Carolina 4 Aug 2019
Jordan Cofer  22, was shot in Dayton, Ohio 4 Aug 2019
Kiki Fantroy  21, was shot in Miami-Dade County, FL 31 July 2019
Tracy Single 22, was murdered in Houston, Texas 30 July 2019
Bubba Walker  54, was murdered in Charlotte, North Carolina 27 July 2019
Denali Berries Stuckey  29, was shot in North Charleston, South Carolina 20 July 2019
Cecelia Cranko  48, died in South Orange, New Jersey  5 July 2019
Brooklyn Lindsey  32, was murdered in Kansas City, MO 25 June 2019
Zoe Spears  23, was shot in Fairmount Heights, Maryland 13 June 2019
Layleen Cubilette Polanco Xtravaganza died in custody in Rikers Island, NY  7 June 2019
Chanel Scurlock  23, was shot in Lumberton, North Carolina 5 June 2019
Austin Smith  19, died in Evansville, Indiana 4 June 2019
Chynal Lindsey 26, was murdered in Dallas, Texas 1 June 2019
Johana Medina Leon ("Joa")  25, died in El Paso, Texas 1 June 2019
Titi Gulley  31, died in Portland, Oregon 27 May 2019
Paris Cameron  20, was shot in Detroit, Michigan 25 May 2019
Michelle Simone Washington ("Tamika")  40  was shot in Philadelphia, Pennsylvania 19 May 2019
Muhlaysia Booker  23, was shot in Dallas, Texas 18 May 2019
Claire Legato  21, was shot in Cleveland, Ohio 14 May 2019
Ashanti Carmon was shot in Fairmont Heights, Maryland 30 March 2019
Jazzaline Ware was murdered in Memphis, Tennessee 25 March 2019
Faye ("Morena Black") died in Florida 24 Feb 2019
Ellie Marie Washtock  38, was shot in Saint Augustine, Florida 31 Jan 2019
Dana Martin  31, was shot in Montgomery, Alabama  6 Jan 2019
Keanna Mattel ("Kelly Stough")  35, was shot in Detroit, Michigan 7 Dec 2018
Tydi Dansbury  was shot in Baltimore, Maryland 26 Nov 2018
Regina Denise Brown ("Gina")  53, was murdered in Orangeburg, South Carolina 10 Oct 2018
Ciara Minaj Carter Frazier  31, was stabbed in Chicago, Illinois 3 Oct 2018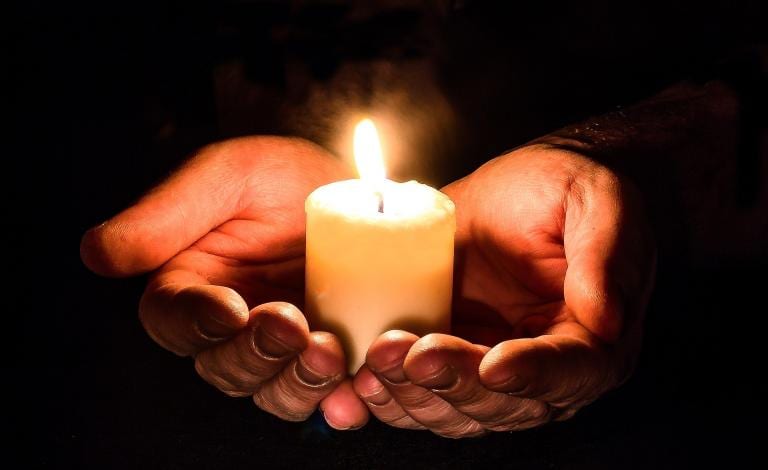 Please join us in this remembrance November 20, 2019 at Circle Sanctuary.
Circle Sanctuary community member, Transgender activist, and Transwoman Brianne Ravenwolf co-facilitates these programs with Senior Minister Selena Fox.
Free & open to the public
Memorial Ceremony & Community Sharing Circle 11:00 am – 1:00 pm
Circle Sanctuary Temple at Circle Sanctuary Nature Preserve near Barneveld, Wisconsin
Every year on November 20, Circle Sanctuary holds an Interfaith Memorial Ceremony at its Temple as part of its participation in the international Transgender Day of Remembrance (TDOR).
The Memorial Ceremony, beginning at noon includes the lighting of candles and reading of names.
Please bring a votive candle in votive glass to candle during the ceremony.
Until next time, sometime in the future!