Our third harvest is finally finished, although a bit later than usual. The last produce we picked was our popcorn. Part of the three sisters planting. You may read about the start of our garden here.
Overall this was a wonderful growing season for us. Many harvests of radishes, green beans (including five pints of them in the freezer) and lots of carrots. Last but definitely not the least was our popcorn. We waited until the first frost to pick that bounty!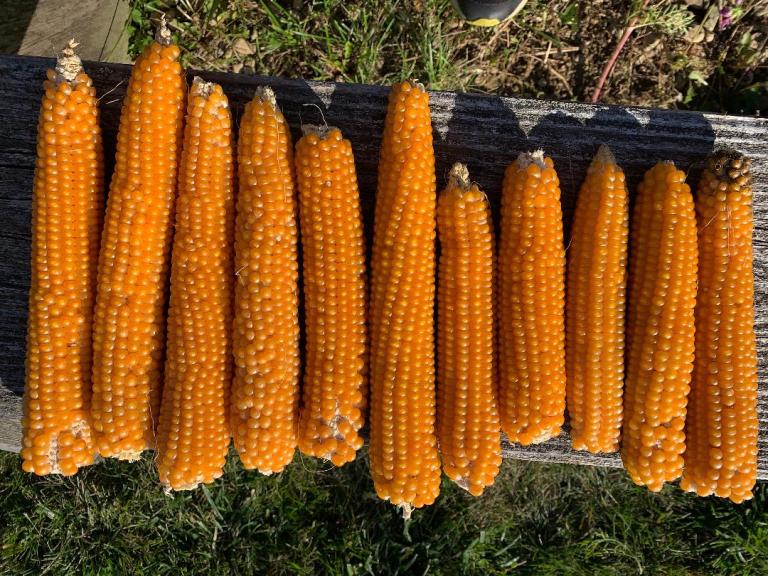 If all goes well, our plan is to have our two raised bed gardens next year as well. While my garden is all vegetables and herbs, Annie's garden is all about flowers. Lots and lots of flowers of many different kinds.
Flowers are therapy for Annie. She's my best and closest friend. Closer even than my siblings. When I moved back to Wisconsin I thought I'd never find someone who would want to be a part of my life. Surprise, surprise. Annie and I are together almost every day. We do have separate apartments though.
We have lots of things in common, including a love of nature and walking outdoors as much as we can. Which is about every day unless it's raining or snowing. Walking is what keeps us in shape. We're both very active physically and socially.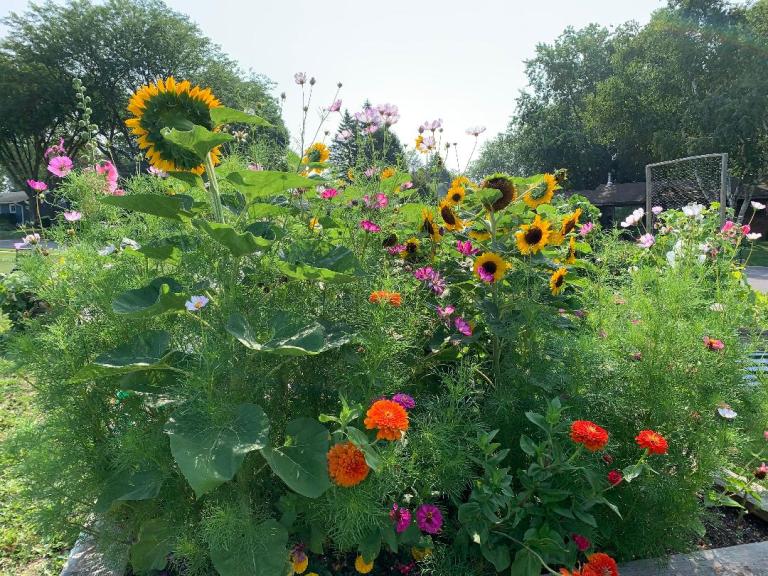 Neither one of us has a car, so walking is essential for us. Luckily everything we need is within relatively easy walking distance. No more than fifteen to twenty minutes away. Including restaurants, dentists, grocery and drug stores. We do need to request transportation for our doctor visits though.
Another advantage where we live is our awesome Senior Center. We eat lunch there two to three times a week. They have lots of activities and programs there for us senior citizens. Except for some interaction in our apartment building, the bulk of our social activity is at the Senior Center.
Social interaction is so important for us as we get older. Besides staying fit by regular exercise and a balanced diet, socialization is imperative for us. Our library is right across the street from the Senior Center. They have many resources including books on tape, and events structured for older adults.
All of these resources are very important for Annie. She has been diagnosed with mild cognitive impairment. Annie doesn't let that stop her from doing what she loves to do. By living independently, as much as possible, and continually learning new things her condition has basically stopped where it's at.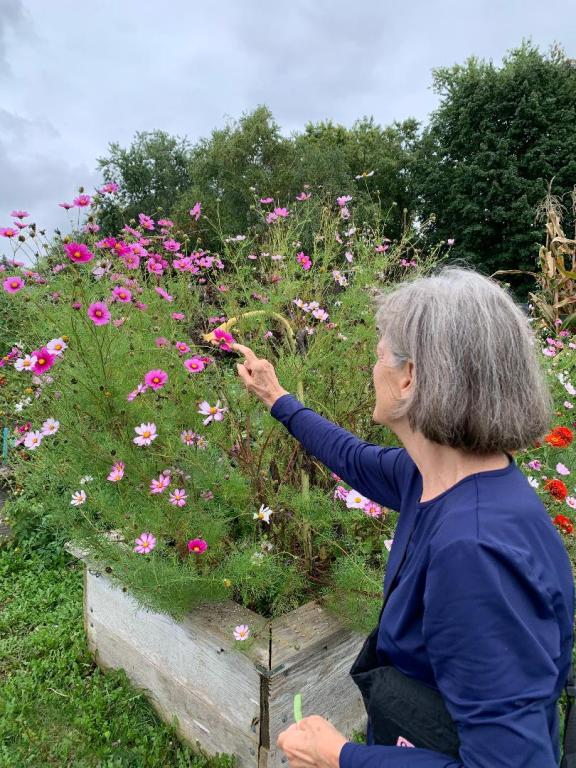 She does get tested yearly for her condition. Annie does have a few issues, but with her friends, including me, she gets help accomplishing the things that are hard for her. Both of us over the past year have attended many brain health classes. That helps her and also lets me understand more of the issues that come up from time to time.
So far so good. We do many things together and have more things in common than not. Annie calls us "two peas in a pod". We'll be patiently waiting to return to our gardens in the spring. Having many inside pots with plants and herbs will get us through the winter.
We'll keep you updated until next time…somewhere, sometime in the future! Blessed Be to all of my readers!