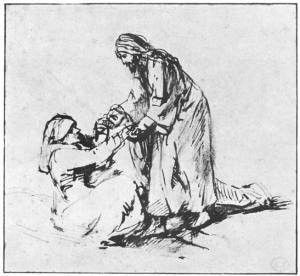 Feast of St. Joseph the Worker/May Day 
May 1, 2021 
Old farmers do not begin to die until they can no longer work. 
As my tall, strong great-grandfather grew old, he watched his domain dwindle, acreage and livestock slipping out of his still-iron grip. But he was still happy. He had the garden– pole beans and prize sweet potatoes and zucchini in meticulous rows perfectly tilled. Then he got the shingles. Then he got them again. They injured his iron hands, making them so weak and sore that he hid them constantly under a pair of old yellow chore gloves. He could not bear to touch anything directly. His nerves were too damaged. He could no longer put his hand to the plow, even in the confines of the vegetable garden. Then he died. He was 92.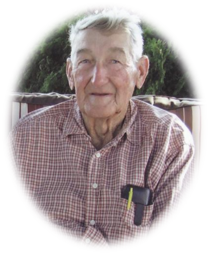 Since his passing seven years ago, I have thought of him often, sitting in his kitchen with those yellow gloves on, watching his world get smaller and smaller. Though he bore that cross manfully, you could see how much it pained him. Not just the nerve damage. The idleness. The feeling of constriction. The loss of meaningful labor. He loved his work, and he had been laboring in the woods and fields for himself since he began trapping game at 12 years old. 
I have also felt that constricting, shrinking sense that means death is close, two years after my great-grandfather's passing. I was 29, pregnant, and had just quit my job in order to stay home with my two-year-old daughter and new baby. Then I found a two-inch tumor in my hip. I was diagnosed with a rare and aggressive form of soft tissue cancer. I had imagined a summer of hard work and joyful exhaustion: breastfeeding, house chores, travel, landscaping for the house we had purchased just a year earlier. Instead, I got months of cancer treatment that left me so weak I could not hold my eight-pound son. I could not breastfeed, or garden, or travel, or work. My daughter stayed in daycare and my son joined her. I was so sick and tired that I could not even get up from the couch. My whole world shrunk to the size of my living room. I was physically and mentally damaged, not just from cancer, but from the idleness and loss of meaningful labor. My great-grandmother died that October, and I could not attend her funeral. I sat in front of the crucifix in the living room and sang her favorite old hymns. "Just a few more weary days and then, I'll fly away."
Instead of dying, I was healed. 
"And when Jesus was come into Peter's house, he saw his wife's mother lying, and sick of a fever. And he touched her hand, and the fever left her, and she arose and ministered to them." – Matthew 8:14-15 
This brief passage contains the full truth of the joy and dignity of work. It has become a banner for me with which I charge forward every time Christ touches my hand and brings me out of cancer, chemotherapy, radiation, and relapses of chronic pain. 
"She arose and ministered to them." 
Work is the natural human response to the grace of being healed and created anew, which is also the grace of the sacramental life. Suddenly, our crippled and constricted world expands, we are loosed from the clutches of death, and we can once again move freely and see farther than we had been able before. What should we do with this newfound power, given to us over and over again?

"She arose and ministered to them." 
"Man, created in the image of God, shares by his work in the activity of the Creator," says Pope St. John Paul II in Laborem Exercens.
"Awareness that man's work is a participation in God's activity ought to permeate, as the Council teaches, even the most ordinary everyday activities. For, while providing the substance of life for themselves and their families, men and women are performing their activities in a way which appropriately benefits society. They can justly consider that by their labor they are unfolding the Creator's work, consulting the advantages of their brothers and sisters, and contributing by their personal industry to the realization in history of the divine plan."
To rise up and serve, in even the smallest or most ordinary fashion, is to heed the call of the Creator and participate in the activity of God, which is Love. We might not be called to be priests or martyrs. We may not have the skills to be great preachers or the strength to do deeds of power. But the size of our deeds and the depth of our skill is not the point. This is the open secret of the saints: 
"The ordinary arts we practice every day at home are of more importance to the soul than their simplicity might suggest." -St. Thomas More

"Everything, even sweeping, scraping vegetables, weeding a garden and waiting on the sick, could be a prayer if it were offered to God." -St. Martin de Porres 

"Sometimes she must leave God at the altar and find him in her housekeeping." -St. Frances of Rome

"Let me stress this point: it is in the simplicity of your ordinary work, in the monotonous details of each day, that you have to find the secret which is hidden from so many, of something great and new: Love." – St. Josemaria Escriva
We are all like the stooped and careworn farmers with iron hands. We have been given so many graces, proverbial lands and fields and gardens to tend and keep. If we will not use them in cooperation with our Creator, working and loving and laboring for Him, our world will begin to shrink and we will become damaged. Then we will die. But with Christ, we can be healed from the final death. We have been healed, we are being healed, and we will be healed again and again.
So rise up! Rise up and serve! Rise up and minister to Him through his Body on earth. Rise up in the true dignity and joy of work and go forth, offering all your labor to God who is Love.