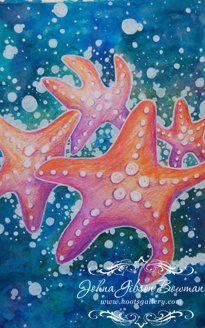 This week's Higher Intuitions Oracle card is SEA STARS. Sea Stars tells you that this week you need to take some chances. Remember your dreams from the past that you beached? It is time for you to take a leap of faith and renew your dreams. You've been lacking in energy and motivation and it could be out of fear, or it could be that you are caught up with a bit of laziness, no matter the reason, SEA STAR says that you can change your world if you stretch beyond your limits and truly try.
Want to know what your March Love Scope looks like? Click HERE!
Higher Intuitions Oracle by Kristy Robinett and Johna Gibson Bowman. To Order Higher Intuitions Oracle – Visit HERE!