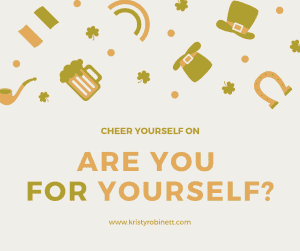 I am so honored to meet so many wonderfully strong and brave people each day as I connect them to their loved ones on the other side. Working on an upcoming project, I had a group together that really spoke to me (and I hope to you too). The group consisted of 5 very brave people (names changed and permission granted on their story).
Margie escaped from a cult when she turned 18 years old. She left with the threat she'd lose her entire family, which she did. She worked several jobs all the while getting her GED and then on to college where she's now in the medical field. She cheered for herself.
Blia came to the United States with an arranged marriage to a man who beat her until near death, all the while being pregnant with their son who was born with a disability from the abuse. She escaped the marriage and lost her entire family in her homeland as they didn't believe her. She knew absolutely no English but learned by watching television and she rallied to be a US citizen. She's now a teacher. She was there for herself.
Dan was only 9 years old when his teacher began molesting him. He gained the strength on his 10th birthday to tell his parents who didn't believe him and made him apologize to the teacher for the accusations. He found the ability to heal without any help. He never lost his faith. He's now a counselor. He cheered for himself, and now for others too.
Anna was shot in both of her legs by her husband. He then made her watch as he shot both of their children and then himself, dead, in retaliation of the divorce papers she had served him the day before. She discovered that anger didn't help her live her best life. She showed me a picture of her new baby girl born on the 10th anniversary of her children's murder. She was there for herself.
Gary heard the tornado sirens and moments later was looking up at the sky and felt an intense pain. He'd been carried by the tornado and a large steel beam was laying on his legs. He survived, but his mother and brother both perished in the storm. Instead of giving up and giving in, he learned how to walk after his one leg was amputated. He was there for himself.
We walk among strong and brave people every day, everyone with their own story. There's no competition as to whose encounter worse than another, but the success comes from being their for yourself, especially during tragic and stressful times. So yes, the common thread of survival was they each discovered they had to cheer for themselves. Some couldn't rely on another to believe them, heal them, help them, or teach them. With their head high they got through their dark days. They continued living – one foot in front of the other. Bad things happen, but if you embrace your brave and cheer for yourself, each day gets better than the previous one.
What  are you doing for YOURSELF?
I believe in you,
Kristy Robinett