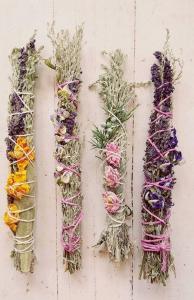 Wednesday, March 20th at 9:43 pm ET we welcome in the Full Moon in the astrological sign of Libra. This moon is a Super Moon, super charged and super magical. The energy will remind you of what you can control and what you can't. Although the energy shows you that justice is needed, but not always fair, it will remind you of what you can control and what you can't. This unpredictable energy might make you feel off kilter and out of control with life. Full Moons are mirrors to our souls and this moon is about wanting peace, love and harmony in all aspect of our life and yet feeling like we are on a teeter-totter. Look at the things that are causing this and look at ways you can correct this. If you wrote down New Moon wishes, you might want to get that out and see if you are self-sabotaging yourself and didn't even know it.
Full moons are also about endings. You might see an ending of a job or of a relationship/friendship. But once again, with endings come new beginnings. Say with the ending of a job, it could also mean a promotion, not exactly the unemployment line. Full Moons act as a mirror to your soul. It is as if all the emotional junk that you thought you buried in the attic and the basement and thrown in your emotional trunk has resurfaced. Those that have already done the emotional work, will find Full Moons easy and comfortable. But those still hiding from themselves and their past, might feel emotional and sad. You can expect that emotions and moods will swing like a pendulum, quicker and harder, and be more raw than normal – both good and bad. Sometimes you aren't even aware that there is still sludge leftover from the past until a Full Moon arises and makes you look.
This energy is learning how to bloom into who you've been struggling to discover. Maybe you were avoiding on purpose or maybe you became so used to avoiding, no matter, this is a wonderful time for you to clean out the emotional soul clutter and de-junk.
This is a great time to put your crystals out overnight to re-program them, smudge your home, and work on creating more balance in your life. Bring in positive, remove the negative because you deserve it!
May your hands be cleansed, that they create beautiful things.
May your feet be cleansed, that they might take you where you most need to be.
May your heart be cleansed, that you might hear its messages clearly.
May your throat be cleansed, that you might speak rightly when words are needed.
May your eyes be cleansed, that you might see the signs and wonders of the world.
May this person and space be washed clean by the smoke of these fragrant plants.
And may that same smoke carry our prayers, spiraling, to the heavens.
Believe,
Kritsy Robinett