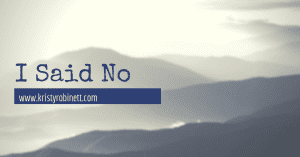 I took a few days off and it felt amazing. I barely opened my laptop. I played in the dirt and planted flowers. I read a book (I highly recommend "Where the Crawdads Sing") – something I haven't done in forever. I laid on the couch and watched television – something I rarely do. We went out for a "fancy" dinner at "Black Rock". I sat around a campfire and made smores in the rain. I went to bed early and got up late. I laid in bed and played games on my phone. I didn't put makeup on, do my hair, and I wore sweats. I stopped listening to the inner voice telling me that I was lazy if I didn't do something more proactive, and yelled back that doing nothing was doing something for me. It was the best medicine that I needed.
During those few days I had to work my no muscle real hard. Instead of basking in the guilt, I interrupted it as a test of will and I can say that I passed. Tomorrow I go back to the office and I feel re-centered and excited to make the connections again. No, I didn't go any place tropical. I didn't put my toes in any salt water or get a sun tan (well, for me it would be a sunburn), but it was exactly what I needed.
Saying No Helps You…
Refocus. Even with an intention there will be a moment, or several, where someone tries to pull you into their vision. Make sure to take breaks, check in with yourself and refocus. Sometimes you need an alignment along the way, especially if you are used to allowing yourself to be pulled in different directions.
Realize You Can't Change the Unchanged. You can change your mind-set by deciding to live in the moment and stop working yourself up over issues from the past and/or issues of the present.
Simplify. Look at what is stressing you out and what you enjoy. There are always choices.
Have Fun. The more that you stay connected to your happiness and your playful side, the more you connect with those doing the same, and the energy amplifies to continue the cycle.
I think I might get used to embracing my no. And sleeping in.
Believe,
Kristy
www.kristyrobinett.com