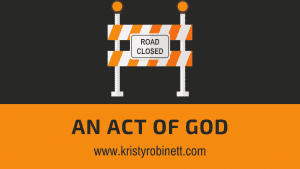 On the 4th of July I took a trip to my office. I had only been one other time since March, but that was to grab some mail – I didn't even go in. But on Saturday I went in preparation of going back to the office to do in-person sessions this week. I opened and started the air purifier. I sanitized everything. I took pictures of my furniture to place it for sale since I had to order new furniture that could be wipe-able. I put together my plexi-glass that I placed on the table between my clients and I. Chuck, mask on, sat where a client would. I sat in my chair. I looked through the plexi-glass at Chuck and began to cry uncontrollably. I love my office. I love the energy I've added to my office. I love my comfortable furnishings that I was boxing up because blankets and pillows could hide a virus. I love the privacy and the sound system. I don't love the new normal. I don't love the fear that it's caused. I don't love the worldly arguments and heavy energy. And so I cried.
"I know you want to make your clients happy by doing in person, Kristy," Chuck started. "But I just don't know…" He cut his sentence off before continuing. He knew that I didn't like being told what to do.
Chuck has been anxious with me going back to the office, and he has every reason. He's immune suppressed with his chemotherapy. During so-called normal times we'd have to be careful, but now we have to be extra careful – it's a discussion the spouses of those with Multiple Myeloma talk about every day on the Facebook boards. We cry about it. We yell about it. Earlier in his diagnose our doctors told us to imagine men outside out house, who had no conscious, ready to shoot. But maybe they wouldn't. You wouldn't know. The doctors said that this was how to look at the virus, especially with his chemotherapy. Uh, yeah, that didn't induce more anxiety for me or anything, right? It's like your family sitting around the dining room table and one person playing with glitter. How many of you might walk away with glitter on you? That's the virus. He's not just worried about himself, he's concerned about me, my dad, our grandbaby, our community, our friends, and all of you.
"It'll be okay," I told him, not really convincing.
"What should I do:" I asked a friend who is a medical doctor.
"As long you wear a mask, they wear a mask, you sit behind the plexi-glass, and you do the temperature and ask them the COVID-19 questions, you'll be fine," she said. "Well, hopefully you'll be fine. Maybe you'll be fine."
People cry in my office. They sniffle in my office. They blow their nose. They cough and choke and need water (from emotions). And afterwards, I must clean up between clients.
I can do this, I told myself. It will be okay. Still trying to convince myself. Last week I talked to an attorney, Chuck's doctor, and the County. They all weren't very supportive of me going back, but they also didn't tell me not to. They gave me words of caution.
The night of the 4th I just couldn't sleep. I glanced at the clock and it was 1:11 am. "Make a wish," I whispered to myself, Chuck's snores in a calming repeated pattern. "Tell me what to do," I asked nobody. Or maybe everybody. And as if I'd been gifted Aladdin's lantern and rubbed it, I heard a man's voice in my head. "Do I *literally* need to close the road to your office to show you what you already know?"
Wait. What? Who was that? My guides? My angels? God…?
On the way to my office I'd commented to Chuck that the orange cones were out. They dotted the road from the entrance/exit of my street almost all the way to my office. Miles and miles of cones. A sign read – "Paving project. One lane traffic. Expect delays. Expect Road Closures. Detours to be posted."
"Of course they'd start this project now," I moaned to my husband. "The week I go back to work. It's going to be a hot mess."
Do I literally have to close the road to your office.
I'm mad. I'm mad at the virus. I'm mad at cancer. I'm mad I've been paying for an office I can't use. I'm mad. Now, I admit I'm stubborn. I'm persistent. I can be dramatic. Okay, a little overly dramatic sometimes. I'm a people-pleaser at fault. I cry when I'm mad, when I'm sad, when I'm frustrated, and even when I'm happy. I believe the best in people and sometimes give too many chances. I love my job that is more of a calling for me rather than a job. I truly mean it – I love what I do. And I hate to disappoint people more than ever. It makes me cry too. It lends me to sleepless nights. That makes me overthink in lieu of trusting my intuition. I'm walking the walk and talking the talk, and I'm trusting my intuition.
Until further notice I'll be doing my sessions via computer or telephone.
It's funny how we can ask for a million signs and when we get them, we still doubt them. I was handed an actual sign – Expect Delays. Road Closures. Detours.
Most people will understand. Some won't. I wish I could make everyone happy. I wish I had that special formula, but it doesn't exist, and trying to appease everyone only brings a mad concoction of stress.
It's said that one door closes and another opens. I know not everyone will understand, although thank you to all who do. I just think for now I'm on a detour.
I believe in you,
Kristy