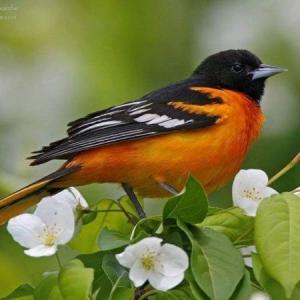 My brother was always my parent's favorite. I don't say that for sympathy, albeit there were times it would hurt me. Duane could do no wrong, even when he was doing wrong. Even Duane would roll his eyes at the blatant favoritism that he got.
"Dad, we are going out for Mother's Day lunch. Want to come," I asked my dad every single Mother's Day.
"No, Duane might come over," he'd tell me.
"It's not Duane day, it's Mother's Day, and he can come too," I'd say, but he always held back in hopes that my brother would show up.
"Just call me and see if I'm coming," he'd sigh in frustration. It was actually a lot of pressure being the favorite too, it seemed.
"Duane is awfully busy, Kristy," my dad would tell me. "You know he has a dog walking business."
I heard this every few days a week. My dad was so incredibly proud of my brother's successful pet sitting business. In between his gloating, he'd then ask me when I was going to get a "real" job.
"I too have a business, dad," I'd shake my head.
Yesterday as we were gardening, my dad asked if I ever read the essay my brother wrote about Duke, my brother's beloved dog. All my brother's belongings were in one lonesome box, and in that box was notepad paper with the written essay. I remember he put it on social media. Or maybe I'd dreamt it, but I did re-read it.
"I read it, dad," I told him, knowing all too well what was coming next.
"I never knew what an amazing writer he was. I wish I'd known. He could've been a Bestselling author, Kristy. I had no idea how much potential he had."
All I could do was look up the sky and laugh. In the past it would make me cry. I would feel less than. My dad still argues with me that I'm not an author, despite writing a dozen books that he knows I've written. He once told me I'd never be a bestselling author, even if I became an author, because I'd never beat The Bible in ratings.
"Well, Duane," I said to the heavens, now you've even taken the title of "author" away from me. Happy now?"
As if on cue, a bright orange oriole landed steps away from me, looked at me and sang the most beautiful tune. And I laughed again. Heavenly hellos everywhere.
Believe,
Kristy Robinett