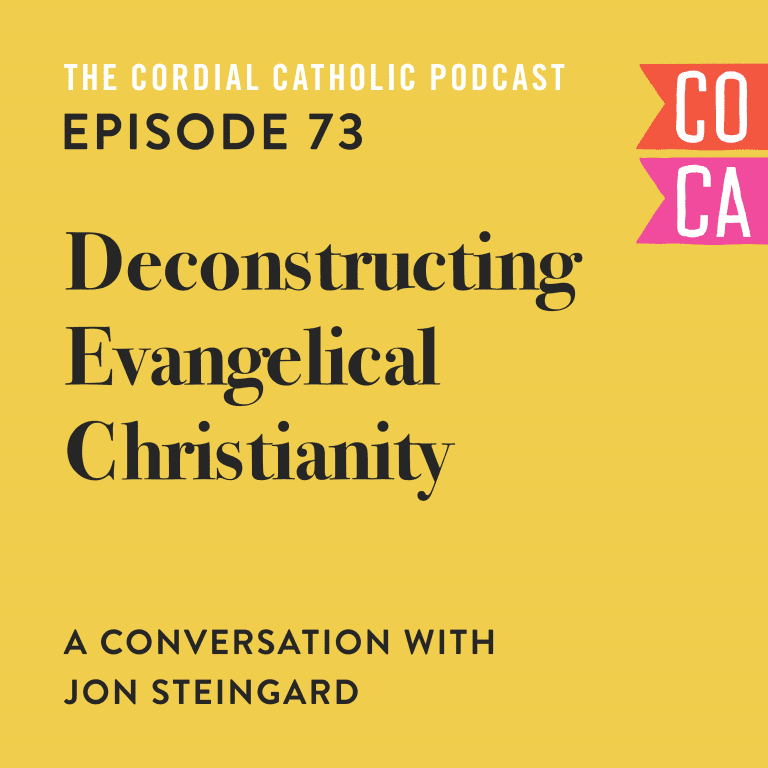 In this episode of The Cordial Catholic Podcast, I'm joined by Jon Steingard, frontman of the Christian rock band Hawk Nelson, for a unique conversation about the deconstruction of his Evangelical Christian faith and some of the interesting places where our two "conversion" stories intersect.
This is not the kind of conversation I usually host on this podcast but seeing so many similarities between by my own conversion from Evangelical Christianity to Catholicism and Jon's own journey out of his Evangelical faith I reached out to Jon and he was gracious enough to come on the show to talk about it together.
We discuss the Bible, the Eucharist, views of God, the saints, and more. This is truly a unique conversation and I'm deeply grateful to Jon for making it happen. I hope, in some small way, this can bring a new, different, and, I think, deeply important voice to the table that's often missing from these conversations.
For more of Jon's story check out his YouTube channel and follow him on Twitter and Instagram.
For more, visit The Cordial Catholic. Send your feedback to cordialcatholic@gmail.com.
For more information about sponsoring the show, keeping this podcast going, and helping me to continue to deliver quality content please visit the Patreon page.
Even $1 or $2 a month can go a long way to helping make this podcast sustainable and will give you access to a special Patron-Only podcast featuring behind-the-scenes content and early access to upcoming material.
If you can give $5/mo or more you'll also be entered into monthly draws for fantastic books hand-picked by me.
If you'd like to give a one-time donation to The Cordial Catholic, you can visit the PayPal page.
Thank you to those already supporting the show!
To listen to this episode click here, or listen below.