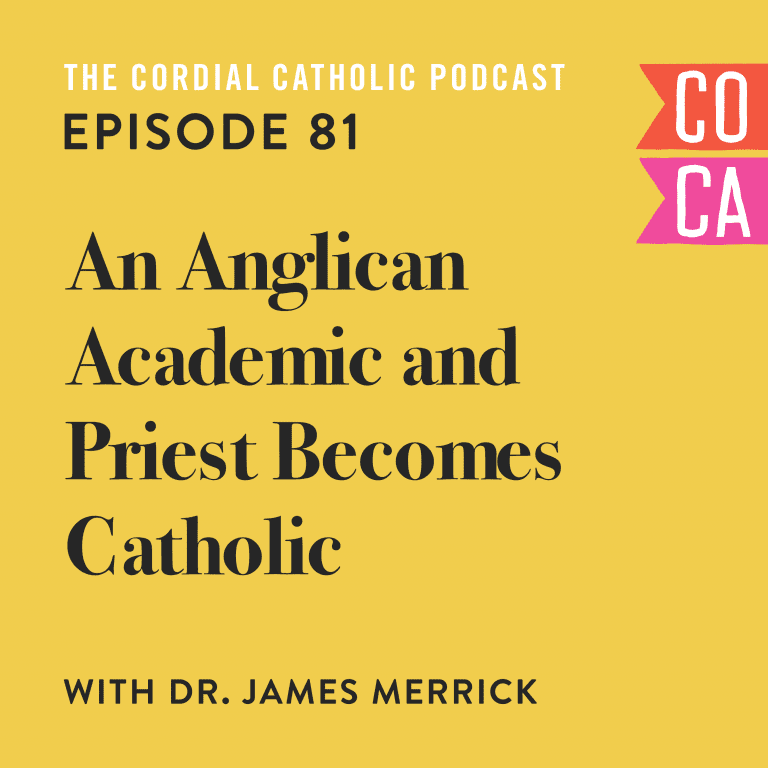 In this episode of The Cordial Catholic Podcast, I'm joined by Dr. James Merrick, an Anglican academic and former priest to talk about his journey into the Catholic Church.
We dig into topics of liturgy, authority, the Magisterium, and why Anglicans can find a home in the Catholic Church – in the fullness of faith.
It's a great conversation.
For more from Dr. Merrick visit the St. Paul Center for Biblical Theology and Emmaus Academic. He is also a regular contributor at Ascension Press, Angelus News, and the National Catholic Register. Please visit those sites to read his work.
For more, visit The Cordial Catholic. Send your feedback to cordialcatholic@gmail.com.
For more information about sponsoring the show, keeping this podcast going, and helping me to continue to deliver quality content please visit the Patreon page.
Even $1 or $2 a month can go a long way to helping make this podcast sustainable and will give you access to a special Patron-Only podcast featuring behind-the-scenes content and early access to upcoming material.
If you can give $5/mo or more you'll also be entered into monthly draws for fantastic books hand-picked by me.
If you'd like to give a one-time donation to The Cordial Catholic, you can visit the PayPal page.
Thank you to those already supporting the show!
To listen to this podcast click here, or listen below.