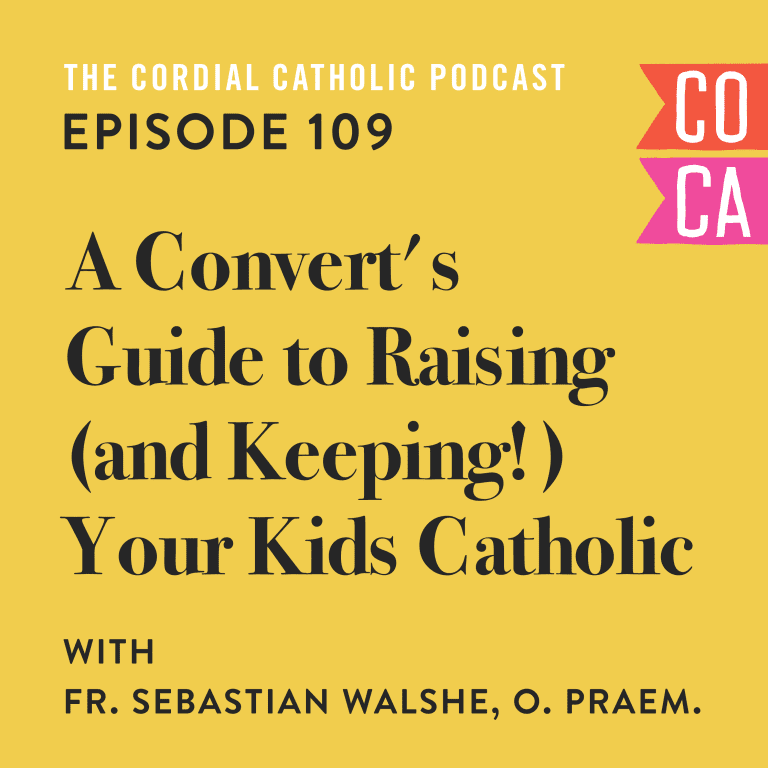 In this episode of The Cordial Catholic, I'm joined by Catholic convert and author Father Sebastian Walshe. Fr. Walshe has degrees in theology, philosophy, and is currently the Norbertine Canon of the Abbey of St. Michael in the Diocese of Orange, California where he also teaches philosophy.
In this episode, Fr. Walshe draws on his experiences in pastoral care, his experience as a convert, and his deep love for the family to give us special insight in how to raise and keep kids Catholic – especially for us young, Catholic convert families.
This is a truly great episode with some stellar advice so please listen and share with any friends or family members who may be struggling to raise their kids in the Catholic faith.
To check out Fr. Walshe's book please visit Catholic Answers.
For more, visit The Cordial Catholic. Send your feedback to cordialcatholic@gmail.com.
Sign up for our weekly newsletter for my reflections on each episodes, behind-the-scenes content, and exclusive contests!
To watch this and other episodes please visit (and subscribe to!) our YouTube channel.
Please consider financially supporting this show!
For more information visit the Patreon page.  All patrons receive access to exclusive content and if you can give $5/mo or more you'll also be entered into monthly draws for fantastic books hand-picked by me.
If you'd like to give a one-time donation to The Cordial Catholic, you can visit the PayPal page.
Thank you to those already supporting the show!
To listen to this episode click here, or listen below.