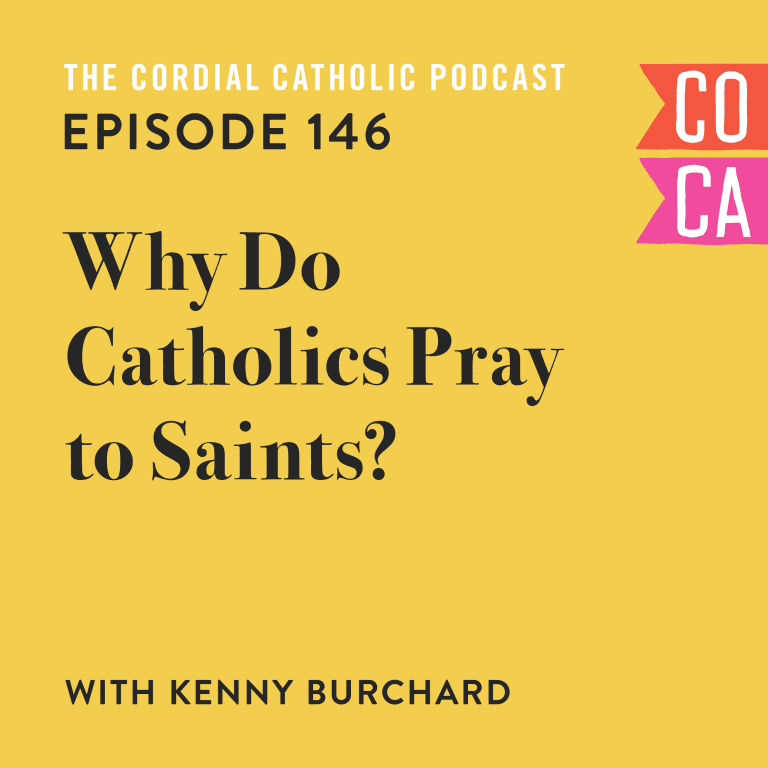 In this episode of The Cordial Catholic, I'm joined by Kenny Burchard, Director of Development at The Coming Home Network, to talk about the Catholic practice of praying to saints.
Kenny spent 33 years as a Charismatic, Evangelical Christian, more than twenty of those in full-time ministry, including planting and pastoring churches, before becoming Catholic in dramatic fashion and joins us here to unpack one of those big questions he had about the Catholic faith – and how he began to understand the ancient practice of asking those Christians, those saints before us, to pray for us.
This is a fantastic conversation to begin to unwind some of those misconceptions and misunderstandings you, or those you know, may have about Catholicism. Kenny systematically unpacks the practice of intercessory prayer using the Bible and the Early Church. I hope you love it!
Listen to Kenny's complete conversion story in Episode 110 of our show. You can also hear Kenny's wife's fantastic story when she also appeared on the program in Episode 129.
For more from Kenny visit his website. Check out the Coming Home Network International as well.
Send your feedback to cordialcatholic@gmail.com.
Sign up for our newsletter for my reflections on  episodes, behind-the-scenes content, and exclusive contests.
To watch this and other episodes please visit (and subscribe to!) our YouTube channel.
Please consider financially supporting this show!
For more information visit the Patreon page.  All patrons receive access to exclusive content and if you can give $5/mo or more you'll also be entered into monthly draws for fantastic books hand-picked by me.
If you'd like to give a one-time donation to The Cordial Catholic, you can visit the PayPal page.
Thank you to those already supporting the show!
To listen to this episode click here, or listen below.