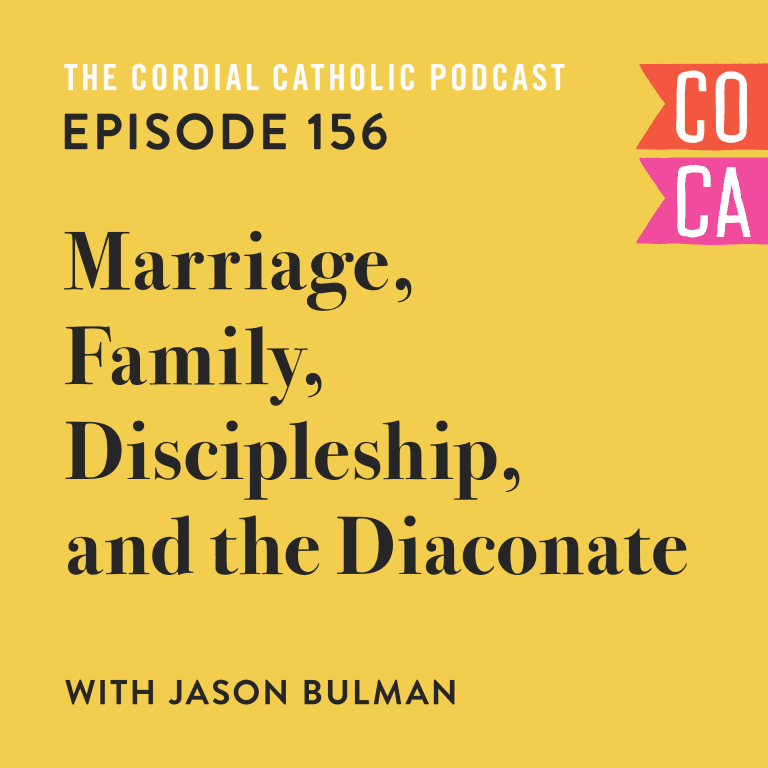 In this episode of The Cordial Catholic, I'm joined by Jason Bulman, a father, candidate for the diaconate, and one of the "stars" of the Word on Fire show Meet the Bulman's where Jason and his wife Rachel, a previous guest on our show, open their home and their lives up for viewers to see a picture of a Catholic family, living and loving their faith.
In this episode Jason and I talk about his vocation of marriage, family, how to evangelize and create disciples for Christ, and what his calling to the permanent diaconate means. This is such a wonderful conversation!
Also, be sure to check out Episode 145 where Jason's wife, Rachel Bulman, shares her incredible conversion story and how her and Jason met.
And to see more from Jason check out Meet the Bulman's from Word on Fire.
For more, visit The Cordial Catholic. Send your feedback to cordialcatholic@gmail.com.
Sign up for our newsletter for my reflections on episodes, behind-the-scenes content, and exclusive contests!
To watch this and other episodes please visit (and subscribe to!) our YouTube channel.
Please consider financially supporting this show!
For more information visit the Patreon page.  All patrons receive access to exclusive content and if you can give $5/mo or more you'll also be entered into monthly draws for fantastic books hand-picked by me.
If you'd like to give a one-time donation to The Cordial Catholic, you can visit the PayPal page.
Thank you to those already supporting the show!
To listen to this show click here, or listen below.