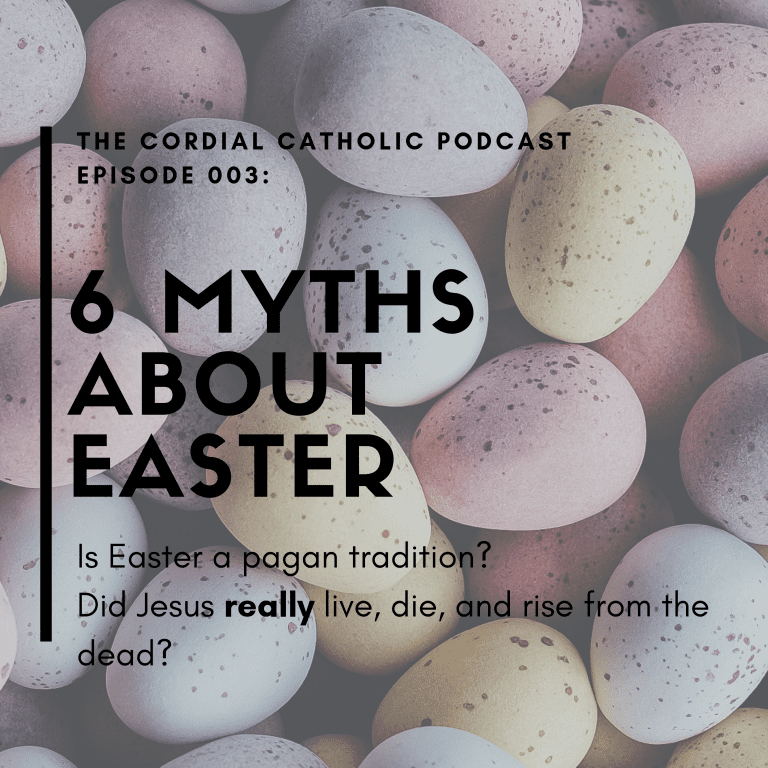 In this episode of The Cordial Catholic Podcast we talk about the six persistent myths about Easter.
Is the origin of Easter pagan? Does the name come from a Mesopotamian or Anglo-Saxon goddess of fertility? Are Easter eggs a symbol of spring and fertility? And, more seriously, what about the life, death, and resurrection of Jesus? Can the history of this narrative be trusted?
Some of the resources I used to help prepare for this show:
Listen to this episode right here.
You can subscribe on iTunes, Google Play Music, Stitcher, TuneIn Radio, or anywhere else you get fine podcasts.