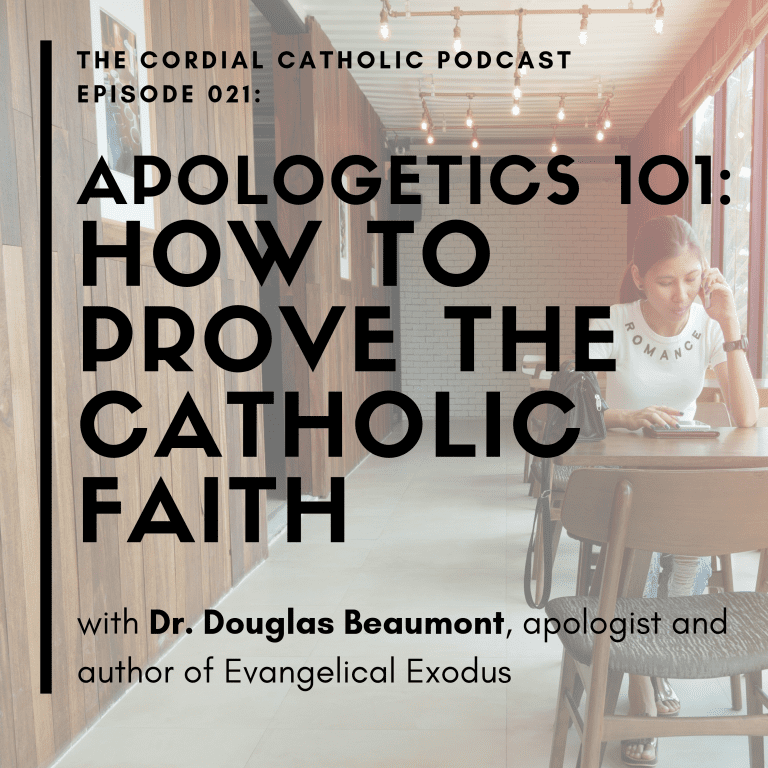 In this episode of The Cordial Catholic Podcast, I'm joined by apologist, speaker, and author Dr. Douglas Beaumont to give us a crash course in apologetics.
With his trademark insight, Dr. Beaumont discusses how we can share proofs and evidence for God with everyone from Atheists to Anabaptists and everyone in between. He provides insights and some of his favourite theological, philosophical, and scientific arguments and evidence for God's existence and why, historically, the Catholic Church makes the most sense of it all.
For more on Doug visit his website where you can find more information on his speaking, by his fabulous books, and follow him on his upcoming pilgrimage.
To see the "apologetic prism" that Dr. Beaumount was referring to throughout this episode click here.
Send your feedback to cordialcatholic@gmail.com.
This episode of the podcast is generously sponsored by Select International Tours and Cruises. Please visit their site and hep support this show.
For more information about sponsoring the show, keeping this podcast going, and helping me to continue to deliver quality content please visit the Patreon page. Even $1 or $2 a month can go a long way to helping make this podcast sustainable. Thank you so much to those already sponsoring the show, I'm so humbled.
To listen to this episode click here, or listen below.