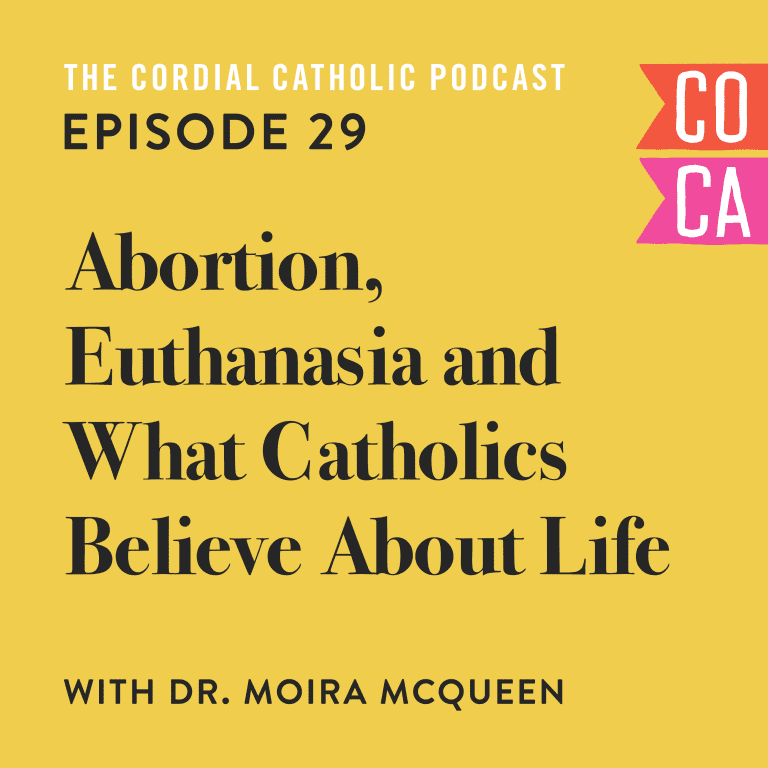 In this episode, I'm joined by Dr. Moira McQueen the Executive Director of the Canadian Catholic Bioethics Institute to talk about a whole range of ethical issues confronting Catholics today.
We talk about the theology underpinning the comprehensive Catholic worldview about life, contraception, abortion, doctor-assisted suicide (euthanasia), and some of the bioethical concerns which Catholics will have to face in the future.
For more from Dr. McQueen visit the Canadian Catholic Bioethics Institute.
Send your feedback to cordialcatholic@gmail.com.
For more information about sponsoring the show, keeping this podcast going, and helping me to continue to deliver quality content please visit the Patreon page. Even $1 or $2 a month can go a long way to helping make this podcast sustainable and will give you access to a special Patron-Only podcast featuring behind-the-scenes content and more.
Plus, become an $8+ monthly sponsor and receive a copy of Jimmy Akin's new book,
The Bible is a Catholic Book
(continental US shipping only).
Thank you to those already supporting the show!
To listen to this episode click here, or below.