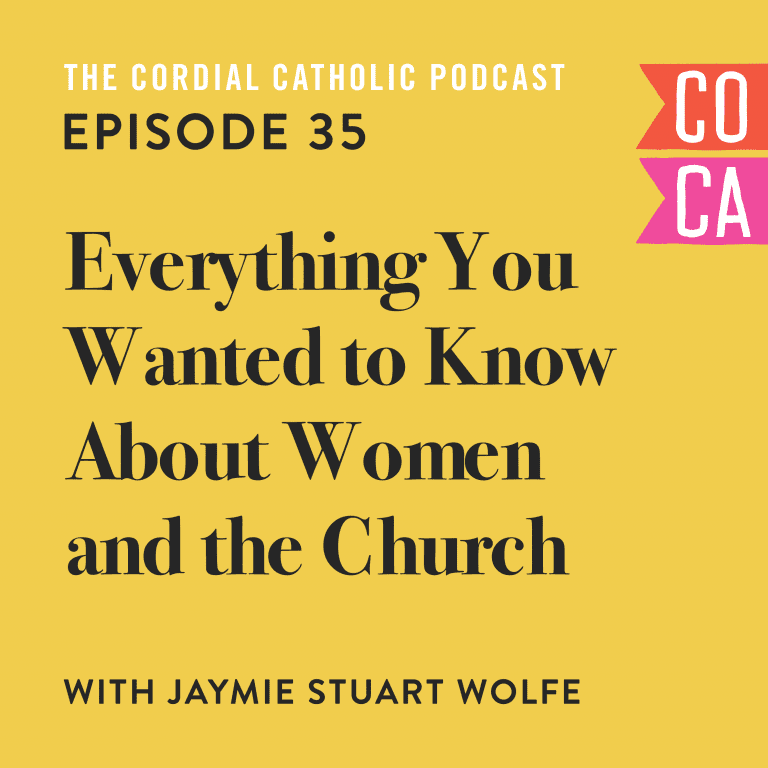 In this episode, I'm joined by Jaymie Stuart Wolfe, Senior Editor for Ave Maria Press, to talk about women and the Catholic Church.
Jaymie helps us to dig deep into the rich theological, biblical, and sociological underpinnings of how the roles of men and women are understood by the Church throughout time.
We discuss the role of the priest and servant of the people not as a political or powerful role, women saints, the qualities of both men and women, and what we can do to help the Catholic Church move forward on important issues, including everyone and all of their gifts.
It's a great conversation!
For more from Jaymie visit her website at Loaves and Fishes Ministry.
Send your feedback to cordialcatholic@gmail.com.
For more information about sponsoring the show, keeping this podcast going, and helping me to continue to deliver quality content please visit the Patreon page. Even $1 or $2 a month can go a long way to helping make this podcast sustainable and will give you access to a special Patron-Only podcast featuring behind-the-scenes content and more.
Thank you to those already supporting the show!
To listen to this episode click here or listen below,