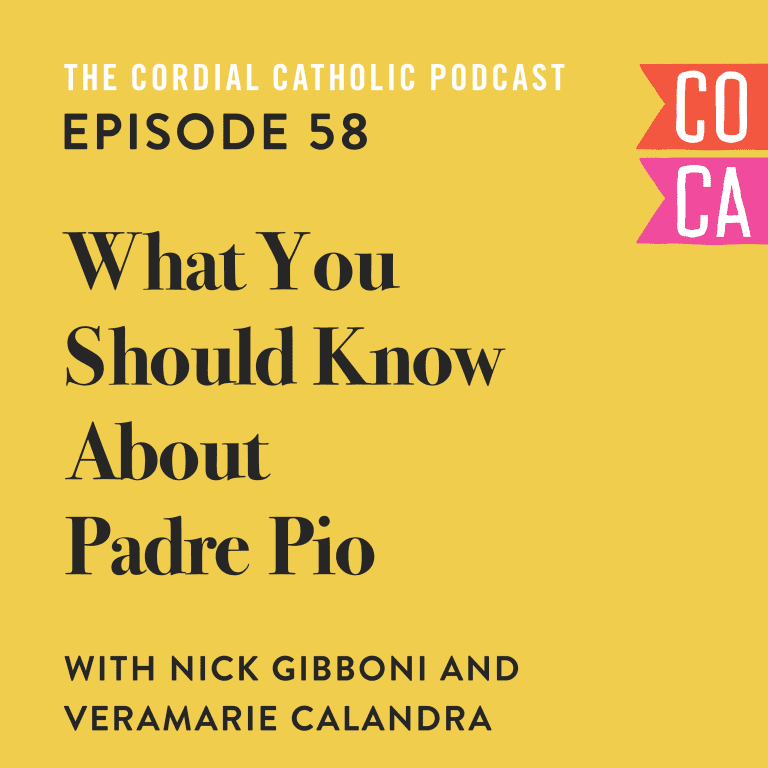 In this episode of The Cordial Catholic Podcast, I'm joined by two guests from the National Center for Padre Pio in Barton, PA, USA. Nick Gibboni is the Executive Director of the Center and Vera Marie Calandra, Vice President, and daughter of the founders of the National Center.
We discuss all things Padre Pio–my favourite saint–including his miraculous life, his incredible charisms and abilities, and the example that this holy saint has left behind for us Catholic Christians to emulate and follow. Plus, Vera Marie discusses the miracles which she herself was a recipient of–and it's an incredible one!
For more from the Center please visit their website.
Send your feedback to cordialcatholic@gmail.com.
For more information about sponsoring the show, keeping this podcast going, and helping me to continue to deliver quality content please visit the Patreon page.
Even $1 or $2 a month can go a long way to helping make this podcast sustainable and will give you access to a special Patron-Only podcast featuring behind-the-scenes content and early access to upcoming material.
If you can give $5/mo or more you'll also be entered into monthly draws for fantastic books hand-picked by me.
If you'd like to give a one-time donation to The Cordial Catholic, you can visit the PayPal page.
Thank you to those already supporting the show!
To listen to this episode click here or listen below.