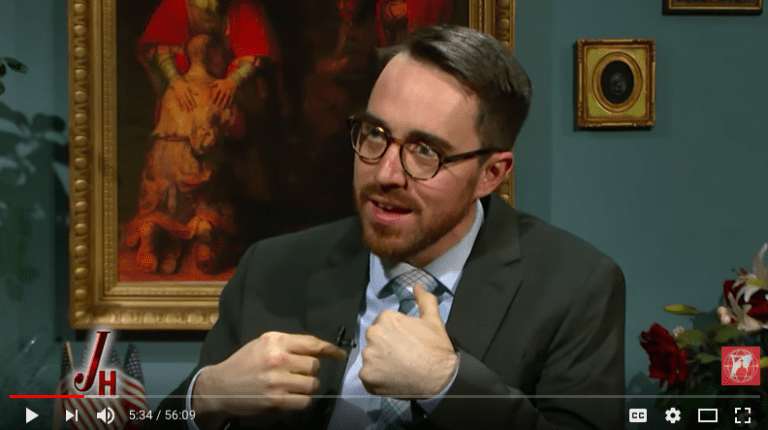 Earlier in March I had the opportunity to fly down to The Coming Home Network International offices to film an episode of The Journey Home with Marcus Grodi.
The show itself was instrumental in
my own conversion to Catholicism
. I can vividly remember the first episode I watched with Scott Hahn—and the incredible realization that becoming Catholic was something that Protestants
actually did
.
I wasn't the only one. It felt like a weight was lifted off my shoulders; maybe I wasn't crazy after all.
(Maybe.)
After recording my own episode, I feel like an inadequate vessel. I hope, though, that in some way my story can be useful for others in the same way that the story of others was useful for me.
The whole experience was surreal and I'm incredibly grateful for the opportunity.
I'd love to field any questions or comments. Please feel free to reach out, and thank you for watching!
God bless. Deo gratias.