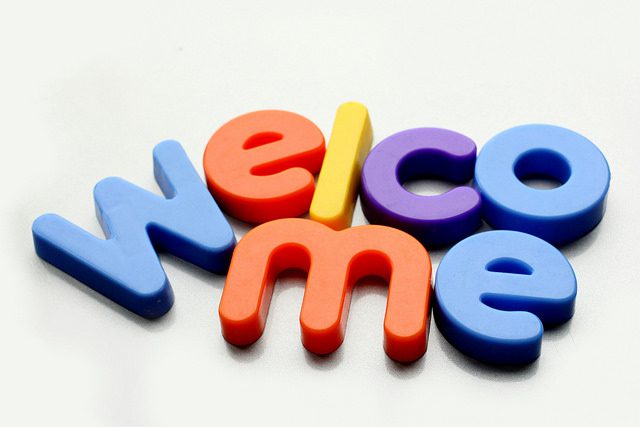 It's Saturday night after the Vigil Mass and I'm in the parish centre eating ice cream from a styrofoam bowl. It's an ice cream social, a fundraiser for the youth group's trip to a Steubenville conference.
I'm sitting alone at my table. I've only been to this parish a few times and, this time with my wife at home with our newborn, I'm here alone. I don't know anyone.
There are lots of tables in the parish centre but slowly mine fills up. First two kind ladies, then another joins them and introduces herself as the choir director. And then the pastor makes his way over. When he hears that I'm new to the parish, that I'm a recent Catholic convert, and that my wife and I are looking for a parish to call home he invites over a religious sister—the children's ministries coordinator—and a guy maybe five years younger than me, the new youth minister.
Now I have the whole ministry team at my table.
We chat and chat and by the time we're done the parish hall is empty except for a few volunteers buzzing around cleaning up.
An hour early I knew no one in the parish and now I've met the entire ministry team, and a few of the dedicated parishioners.
There's something very right about this scene.
Learning How to Welcome
Last week, during his trip to Paraguay, Pope Francis remarked on the importance of welcoming.
Key, says the Holy Father, to the New Evangelization, is learning to welcome,
How many times do we see evangelization as involving any number of strategies, tactics, maneuvers, techniques, as if we could convert people on the basis of our own arguments. Today the Lord says to us quite clearly: in the mentality of the Gospel, you do not convince people with arguments, strategies or tactics. You convince them by learning how to welcome them.
I became a Catholic, in the beginning, by reading books. When I began to take my first physical steps towards the Church I was, at times, mostly turned off by what I saw. I was leaving a vibrant Evangelical church for a crowded but relationally empty Catholic parish.
I was leaving a church with a robust children's ministry, with discussion groups over coffee after the service, and a group of Christians who genuinely welcomed you at the door, and genuinely cared.
I was leaving this, at the time, for a parish with threadbare programming. With a perfunctory sign of the peace. Where, as I've joked before, my fellow Catholics were out the door even before the priest.
Of course, the centrepiece of any Catholic parish is the Holy Sacrifice of the Mass, the Eucharist but, at the same time, when did it become "Catholic" for parishioners to come on a Sunday morning, receive the Eucharist, and beeline for the door?
When did that become Catholic?
An Unfortunate Dichotomy: Trading One Fullness For Another
Dr. Peter Kreeft, a brilliant theologian, philosopher, and convert to Catholicism said it best.
He said that Christian converts shouldn't have to trade one "fullness" for another.
By that he means, simply, that as I become a Catholic I shouldn't have to trade the fullness of a loving, welcoming, Christian community in my Protestant church for the fullness of God's grace in the sacraments in a Catholic parish.
As always, the best Catholic position is a both/and.
There was another time, years ago, when I felt as welcomed as I did after Mass this past Saturday night. It was early on in my experience at a student church on campus at the university I was attending. I'd carpooled there, that night, with a beautiful woman who would later become my wife and her best friend. We were new-ish, and the pastor made note.
And, as I've seen him do many times since (and come to deeply respect and admire) he made his way down to speak to us. He asked our names, he asked what we were studying and about our ambitions and our lives. He reached out, and he made us feel welcome.
And so did his team. A ministry team which, not too long after, the three of us joined. In my time there I was on the setup and teardown crew, I led small groups, I worked on Audio/Visual production, and I even interned for a summer. I was welcomed and then connected.
I felt a similar thing happen at the Catholic parish I visited last night. As a new parishioner I was welcomed in, I was connected with others, and I was made to feel a part of something.
Isn't that how you build a community?
And welcoming—the welcoming that I experienced—is the first step in the process.
The Key to the New Evangelization: A Welcoming Community
From the beginning the Church clung to a rhythm of corporate worship.
The first Christians got together and shared things in common. Jesus sent out his first disciples in pairs, two by two.
The Church is, by its natural and theology, communal. That wasn't an accident.
As an Evangelical convert, however, I've experienced a serious disconnect between the theology of the our communal worship and what happens in practice.
Catholic churches can be cold.
But this is the heart of the New Evangelization—this is the key: to act like Christians to those we meet on the street, to our neighbours, and to those who come into the doors of our parishes.
What many Evangelical churches have that Catholic churches do not is a genuine, caring, community—and ways to connect together. These do not happen spontaneously.
One more thing about my experience last night.
During the Prayers of the Faithful, amongst prayers for relief from global disasters, for our wider community, and for our sick and our dead was a prayer intention which struck at the very heart of what I'm talking about. It was a prayer that the Lord would lead faithful, vibrant Catholics into the parish community; Catholic who would get involved, and take part.
This was the final piece of the puzzle.
The Eucharist is the Thing
At the core, the heart, of the Church is the Eucharist and, ultimately, the New Evangelization needs to equip Catholics to this end: to love the Eucharist. But we need to, likewise, get our brothers and sisters in the door first.
In my experience, there is a method to the madness—how we, the Catholic faithful, orient our communities to become communities:
We pray that the Spirit will build us up and send us those who would serve;
We welcome those who come with genuine warmth;
We build ways and means to truly connect Catholics in our community together;
We point, ultimately, to the Eucharist.
The counterpart to worship, in the Christian community, is fellowship, and Catholic parishes, truly after the heart of the New Evangelization, need to seriously consider both. In many cases, my experience is far from this. But it needn't be.
Pope Francis's message is clear: We need to learn how to welcome. Pray for it, pray about it, and position ourselves accordingly to respond. It is an orientation if nothing else.
After all what we have, as Catholics, is the ultimate grace of God in the Eucharist. What we do, by not getting involved in making our parishes reflect the heart of Christ, is to prevent our brothers and sisters from finding that incredible gift from God—the gift of the sacraments.
We need to orient ourselves so as not to hinder our fellow Christians from finding it. We need to, ultimately, centre our communities around the Eucharist. But if all those on the outside see is a stuffy old parish with no heart for God—if we fail to welcome and connect with one another—we may as well shutter the doors to the tabernacle and, sadly, go home.