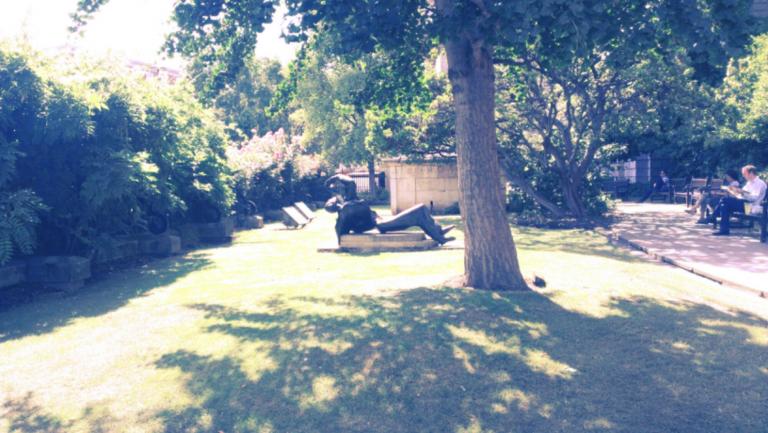 1 Peter 4:10-11
As each has received a gift, use it to serve one another, as good stewards of God's varied grace: whoever speaks, as one who speaks oracles of God; whoever serves, as one who serves by the strength that God supplies—in order that in everything God may be glorified through Jesus Christ. To him belong glory and dominion forever and ever. Amen.
If I said 90% of the stewardship talks I've ever heard of deal with money, I might be conservative. We go on and on about protecting our fiscal resources and often overlook the resources that matter most, our natural ones.
I have seen several social media postings on people feeling that our current cold snap is because of LACK of global warming and it makes me want to facepalm. I am far from being an environmental expert but I am aware that one of the effects of global warming and our carelessness with nature is extreme weather.
That means insane cold fronts.
And snow in traditionally snowless regions (see Israel, Lebanon, Syria, Egypt).
Or typhoons, tsunamis, and hurricanes that completely devastate nations.
One of the few gifts we all have the blessing of partaking in together is the environment. We have not merely neglected it, we have pillaged it and now want to act shocked at the manifestation of our abuse?
God gave us dominion over this but our ability to act as caretakers is laughable (it beats crying). I wish I could say if we all recycled, reduced emissions or whatever we could stop the seemingly inevitable trainwreck our planet is on the track towards. As Christians, particularly those in the evangelical sect, there's a trend to look at the outside world for hints of the end times. While I'm not negating the spiritual influences on such, I am advocating that we take a look inward to see what we can do to stop participating in the destruction of something God gave to all of us.
It is literally a matter of life or death.