Last month, Jason Pitzl-Waters posted this link at the Wild Hunt, but it was a little lost in the link roundup. I think it is an excellent example of how paganism can thrive in an urban environment.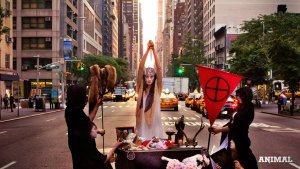 Apparently it's not just Pagans who take advantage of the Manhattan solstice, or as it is otherwise called, "Manhattanhenge".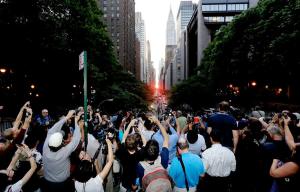 Apparently the streets in Manhattan are aligned 30 degrees off the east west axis. Twice a year (not on the solstice), the sun sets in a position where it can be viewed between the monolithic buildings down any east-west oriented street. You can read more about it here.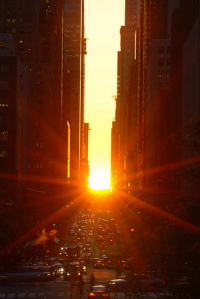 I have lately found myself bemoaning my decision to buy a house in the suburbs. But this event is a great reminder that nature is everywhere.