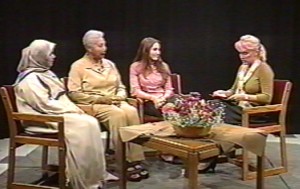 This Video Discussion is from "The Muslim Round Table Television" (MRT) Show, which I produced a few years back.
This episode was guest hosted by Audrey Peard and features 3 professional American Muslim women (A Marketing Manager, Retired Nurse and a 6th Grade School Teacher).
They have an interesting discussion on misconceptions and stereotypes of Muslim Women, as well as how they balance their work and family life.
Check it out here: MRT: Professional Muslim Women
Peace
Irfan
p.s. The phone number listed in the program is no longer active, so please any comments you have here on my blog. Thanks!