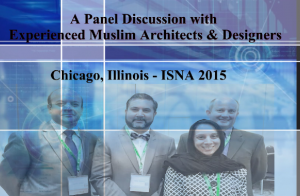 Special Thanks to ISNA for providing us with the raw (unedited) video footage from our Presentation at the 2015 ISNA Convention in Chicago. Also thanks to my friend Javaid Malik for editing the video and making it presentable, since the original video was unfortunately not recorded professionally.
Feel free to share the video with anyone you think will benefit from it. Here is the video:
How to Avoid Common Mistakes on Mosque Projects (ISNA Chicago 2015)
For any questions/comments, please free to email me at irfan.rydhan@gmail.com or leave your comment on my blog here.
Thanks
Irfan