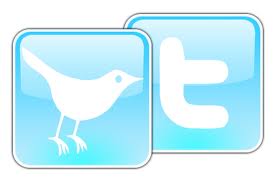 By Zeba Iqbal
Thank you all so much for joining in our #ThankYou campaign. It was a great success!
We wanted to ask you to join us again today, March 9. Our only ask is to tweet and retweet four #FF tweets today. Send/schedule as many as you can between 12 noon and 5 pm today.
CONGRATULATE: the Associated Press Reporters for Winning the Goldsmith Prize for NYPD Reporting –Earlier this week four Associated Press reporters won the Goldsmith Prize for Investigative Reporting on Tuesday for a series of stories about the New York Police Department's widespread surveillance of Muslims after the Sept. 11 terror attacks.
Tweet this:
#Congratulations & #FF @ap – @Mattapuzzo @goldmandc @esullivanap @chawley1 on Goldsmith prize re: #NYPD http://ow.ly/9yl9A #myNYPDfile
THANK: The New York Times Editorial Board for Speaking Out TWICE this week Regarding NYPD Surveillance – On Sunday, March 4 and Friday, March 9 The New York Times' Editorials spoke out against NYPD Surveillance programs on Muslims and its impact on American Muslims.
Tweet this:
#ThankYou & #FF @nytimes editors for speaking against #NYPD #Muslim Surveillance of  – http://ow.ly/9ylso & http://ow.ly/9yFMt #myNYPDfile
ENCOURAGE: Attorney General Eric Holder to Investigate – Reprots on March 8 indicate that AG Holder is disturbed by reports of NYPD surveillance in New Jersey.
Tweet this:
AG Holder & @thejusticedept we urge you to investigate #NYPD Surveillance of #American #Muslims http://ow.ly/9ymzy #myNYPDfile #FF
THANK: NPR's Talk of the Nation – NPR's Talk of the Nation on March 8 discussed NYPD surveillance on Muslims and the debated the effectiveness of ethnic mapping.
 Tweet this:
#ThankYou @NPR & @totn for your program on #NYPD surveillance and ethnic mapping http://tinyurl.com/7o9r7cs #FF #myNYPDfile @lsarsour
Some Outcomes from the March 2 #ThankYou Campaign on Twitter
We were not able to track the total number of tweets – but we know that at least eight of the twitter handles we used made it into the top 150 tweeted #FFs for March 2.  Just these tweets and retweets exceed 8,000!
#30 – @jdforward – 1792 #FF mentions
#34 – @govchristie – 1731 #FF mentions
#43 – @repmikehonda – 1484 #FF  mentions
#97 – @icnyu – 754 #FF mentions
#104 – @senatormenendez – 716 #FF mentions
#110 – @hsmoghul – 692 #FF mentions
#118 – @yale – 673 #FF  mentions
#132 – @tnycloseread – 635 #FF  mentions
#164 – @patheos – 565 #FF mentions
The campaign spread far and wide due to the committed tweeting and retweeting of many amazing people. We did get a thank you tweet from Yale; and Senator Perkins (NY Senate) retweeted some of our tweets. And, we know that at least one khutba in Virginia talked about our thank you campaign as a great example of positive strategic engagement.
We need to spread awareness of this issue and we realize that tweeting is just a small part of positive engagement in the public square and with our elected officials on this issue. But it's fun and it's easy and it does raise awareness. 
We hope you will join us again this week for a few hours of targeted tweeting!
#ThankYou, #FF and Happy Tweeting!
Zeba Iqbal (@zeba369)
Hind Makki (@hindmakki)
Fatemeh Fakhraie (@fatemehf)
Wajahat Ali (@wajahatali)
Hussein Rashid (@islamoyankee)
Aziz Poonawalla (@azizhp)
Zeba Iqbal lives in New York City and was a founding member of Muslims Against Terrorism/Muslim Voices for Peace, an organization founded in the aftermath of September 11th. She also led a grassroots effort to thank General Powell in October 2008 and presented his office with 300+ letters from the Muslim American community. Zeba was a 2009-10 Fellow of USC's American Muslim Civic Leadership Institute.