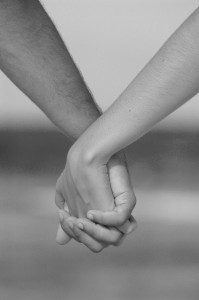 By Hesham A. Hassaballa
December is never a good month for my wife and me. Our daughter — who passed away three years ago from cancer — was born on December 30. And so this time of year is always hard. This year, the horrific shootings in Newtown, Connecticut have only made it worse, for us, for everyone.
As I read the news reports of the funerals that are taking place this week, one after the other after the other, it brings back the horror of the days when my daughter died. It brings back the unbearable terror of having to see my daughter breathe no more. It brings back the painful memory of watching as they put dirt atop the beautiful pink coffin that housed my daughter's frail body.
It has been one week since the tragedy in Newtown, when 20 children and six adults were senselessly gunned down in Sandy Hook Elementary School. Because the news is so fresh, the wound so acute and the pain of knowing that innocent children were gunned down is still searing, much of the country have these horrific shootings in the forefront of it's mind's eye. But, as time passes, so too will the attention paid to Newtown.
Soon, the media trucks will leave this quiet, beautiful town. Soon, the nation will move to other pressing matters that will seize its attention. Soon, people will stop talking about the Newtown massacre. Yet, the pain and grief of the parents who lost their children will not fade. The indescribable horror of having to endure the loss of a child will continue forever. For the next twelve months, these parents — God be with them all — will have to suffer through the "series of firsts:" the First Birthday; the First Christmas; the First Easter; and, ultimately, the First Anniversary of the repugnant crime.
When we were burying my child, the sight of dirt being hurled over her coffin was too much for me to bear, and I broke down in open grief. Someone whispered in my ear — with good intention, I know — "Be patient." But, the one thing that helped me the most — and the one thing I will never forget — is the hand that my dear friend extended to me in comfort.
As the dirt piled on, he held my hand. And it made all the difference in the world.
And so, I make this plea to the family and friends of those in mourning — from a parent who is still suffering from the unrelenting pain of the loss of his child. Do not let these grieving parents go. Extend your hands to them as much as possible.
My friend didn't say one word as they were burying her; he just held my hand. Please do the same to them. They may not need constant attention; many times, they may want to be simply left alone. But, still, be there for them.
There is nothing you can say that can help allieviate a pain that is truly indescribable in its intensity and difficulty. Just be there for them. Give them your shoulders, if they should need them, to cry upon. Give them your time and ears, if they should want to talk to you about the pain they are feeling. Give them your hands, so they can hold them and get some measure of relief from a living nightmare that will never go away as long as they live. Give them your prayers if you are far away.
Just be there for them. Unless you have lost a child, it is truly an unimaginable horror. I have had to be strong for the last three years, strong for my wife, so that I can comfort her. Whatever pain I feel, it is only multiplied in her, for she is a mother who lost her baby. I have had to be strong for my other children. I don't want their lives to be constantly studded with grief and sadness. I have had to be strong for my patients, so that, when I am in an ICU room that looks a lot like my daughter's, I don't break down in sheer agony.
But, sometimes, I want that hand again. Sometimes, I want a shoulder to scream into. Sometimes, I want to be held and comforted, because the pain is so unbearable that I can't breathe.
And so, just be there for them. Hold their hands. Let them grieve and get out the emotion from time to time. Don't foreget them. Because, to keep in the pain day in, day out is a torture that is unimaginable.
Hesham A. Hassaballa is a Chicago-based physician and writer. He is author of, most recently, Noble Brother: The Story of the Prophet Muhammad in Poetry (Faithful Word Press). You can follow Hesham Hassaballa on Facebook.
Hassaballa's column, "An American Islam," is published monthly on the Muslim portal. Subscribe via email or RSS.