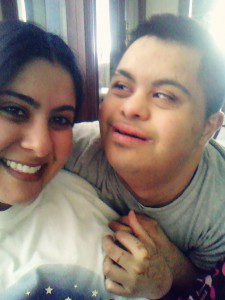 By Salim Patel
SMILE for Charity, a local non-profit located in Northern New Jersey, recently had the blessed opportunity to host a very special group. As I looked around the room I felt a wide range of raw emotions emanating from the group. Emotions usually kept hidden, but on this occasion, that was not necessary.
I saw hope.
Despair.
Worry.
Agitation.
Empathy.
Concern.
Happiness.
But most importantly, I saw love.
I introduced myself but could not help feeling out of place, as I was the only one in the room who did not have an immediate reason to be there. The warm greetings and smiles from the assembled group quickly dispelled that awkwardness. That told me that I was now one of them and I eased back into my chair hoping to learn from this group of heroes.
A few others were new to the group. Sitting to my left, a lady started to share her story in Arabic with bits of English interspersed. One did not need to know Arabic to understand her story. The detail that I heard crystal clear was "Down Syndrome," followed by a "Why me?" Upon first hearing the news, she said that despair was her initial reaction. After holding her newborn she quickly realized, "My daughter does not have a disability … just a different-ability. She is a gift from Allah."
Her story stirred the soul, and the entire room quickly filled with tears, with some escaping for air and tissues. A father (and the only other male in the group) spoke about how the community he came from condemned and judged him when his child was born with a "disability." They asked him what sins he committed to be punished by Allah with this "affliction."
A mother of two special needs children asked, "I am getting older. Who will take care of them when I die?" Another, the most vocal member of the group, talked about how her husband refused to accept their "disabled" child and walked out on the family. She has been raising her son on her own for the last eight years while "holding down" two jobs.
The ethos at SMILE has always been to serve the most marginalized within our communities. We are opening our doors to all those who feel they or their loved ones have no space for healing or (and more importantly) nurturing.
This was why they were in the room — to console and support one another. Their children are Jannah-bound (heaven-bound) they said. In that, they find comfort and solace. They keep each other's spirits high and continue their struggle. They show each other where to get more support and resources. They share best practices and shoulders to cry on. They love each other unconditionally.
What makes this love possible? They have all have walked miles in each other's shoes.
The real question is — when will we walk in theirs?
For those interested in joining the on-going conversation & program development for addressing Special Needs in the Muslim Community please email info@smileforcharity.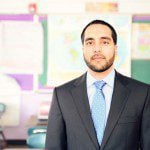 Salim Patel is the Chairman of the SMILE Organization, a local non-profit that provides a food pantry and a free health clinic to all residents in need in Passaic County, New Jersey. SMILE also offers social services specific to the Muslim Community in oft-neglected areas. Additionally, Salim serves in elected office as President of the Passaic Board of Education, one of the larger school districts in New Jersey. During his tenure, the Board formed a Special Needs Committee to specifically address the needs and concerns of that student population. He regularly meets with parents of the special needs population to hear their concerns and to see how the Board can better implement policy to serve their needs.