This article comes on Day 27 of our special Altmuslim/Patheos Muslim Ramadan #30Days30Writers blog project, in which we are showcasing the voices of 30 Muslim leaders, activists, scholars, writers, youth and more (one on each day of Ramadan) as part of our commitment to own our own narratives and show how we are one Ummah, many voices. To demonstrate how our Ramadan experiences are shared yet unique to each of us.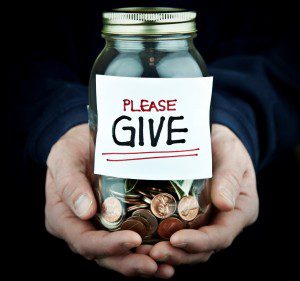 By Anwar Khan
Ramadan giving is like a buffet. We have so many options.
Some of us take a look and become overwhelmed, and then walk away, saying, "It's too difficult to choose." Others just take a nibble.
If we were facing a table full of food after a long day of fasting, would we just walk away or take just a few bites? Or, would we eat our full meal and maybe even indulge a little?
How many of us have indulged at buffets?
But the buffet I'm talking about is not for us. It's not a buffet of taking food — it's one of giving food.
The difficult choice is not between chicken, beef or fish — it's between Gaza, Central African Republic or the south side of our local town.
We cannot give too much to this buffet, unlike other buffets where we can eat too much.
We cannot walk away from the table because we say there are too many choices, while people have to choose between food, medicine or education.
It's a hard decision for us to choose who to give to, but others are facing the much harder decision of which one of their children will go hungry tonight.
At the end of Ramadan, as we prepare for Eid, we might be tired of too many iftars and buffets.
But please do not ever be tired of the buffet of giving to those in need — whether the table is spread in your masjid during tarawih prayers, during Jummah, online, on the phone or by word of mouth from your friends. It may be high-tech or low-tech, but the most important ingredient at this table is your love, which comes through your iman.
This may be the most important buffet we participate in this Ramadan, because we don't know if we'll be here for more invitations next Ramadan.
He who dies with the most toys — still dies.
Anwar Ahmad Khan is CEO of Islamic Relief USA. Visit IRUSA's website to donate your zakat or to a variety of emergency campaign funds.