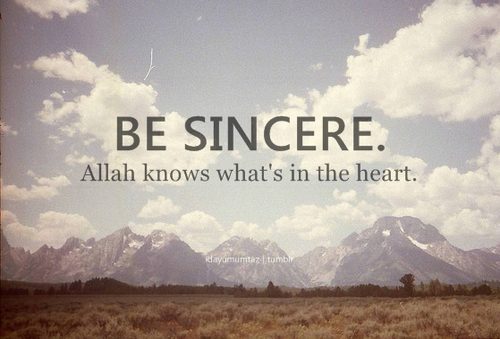 This is Day 23 of Altmuslim's #30Days30Writers series for Ramadan 2015.
By Dawud Walid
I recently gave a sermon entitled "Ramadan: Month of Sincerity."
The sermon was based upon the sacred narration in which the Almighty said, "Every action of a child of Adam is for him [or her] except fasting, for surely it is for Me; and I am the one gives reward for it."
The takeaway points from the sermon were:
1)      The sacred tradition about fasting only being for the Almighty is a metaphor.  All actions are rewarded by the Creator, and the rewards are given based upon the soundness of intentions before knowledge and outward demonstrations.  Unlike other deeds, however, there is no potential for showing off in fasting unlike other acts of worship like ritual prayer, and giving of charity because fasting is truly a secret between the Master and His servants.
2)      Intentions behind deeds are better than the deeds themselves.  Seeking to impress people in worship instead of pleasing the Divine is a form of hidden polytheism.
3)      A worshiper who is conscious of why (s)he is fasting is in the process of purifying their intentions and drawing closer to being more sincere in life.
4)     An example of sincerity that was given was the story of Zaynul Abideen in Al-Madinah and how he secretly fed the indigent while everyone was asleep.
5)      Consciously performing specific goods deeds while no one is around is a method of cultivating sincerity.
Please take a minute to listen to the audio and reflect upon the intentions of our fasting. May our fasts of Ramadan be for His sake.
Dawud Walid is currently the Executive Director of the Michigan chapter of the Council on American-Islamic Relations (CAIR-MI), member of the Imams Committee and Advisory Board member of the Michigan Muslim Community Council (MMCC), and fellow at the Wayne State Law School Detroit Equity Action Lab (DEAL).