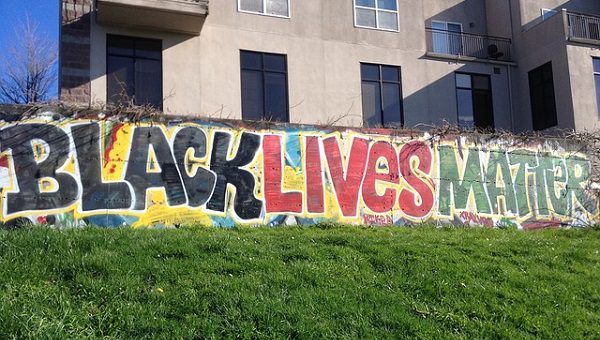 By Layla Abdullah-Poulos
A profoundly difficult part of being Black in America is struggling with layers of individual, institutional and cultural racism, the need to fight against them and the added requirement that we articulate and justify our struggles to those outside of it. African American Muslims are members of a culture with multiple venues of injustices, a major one being where our racial and religious identities intersect.
Many outside the African American Muslim culture are usually unaware of or simply devalue ways in which we may become marginalized. This requires a lot of instances where we explain our subjugation while simultaneously resist it, which can be psychologically and emotionally draining.
Settings addressing the unique and complex placement of African American Muslims are sporadic. Muslim forums rarely address the diverse points of oppression (e.g. systemic racism, anti-Muslim discrimination, etc.) and the damaging effects of relentless occasions of direct discrimination or exposure to the dehumanization, degradation and extermination of their fellow Blacks as well as the targeting of their coreligionists (who may engender anti-Blackness themselves).
Thus, the opportunity for Black Muslims to congregate and discuss methods of resistance as well dealing with the influence of oppression is precious.
Last week, the Muslim Anti-Racism Collaborative and Sapelo Square hosted the #WeMustWin national call. Margari Hill and Su'ad Abdul Khabeer organized the call to generate a space where Muslims can focus on and discuss issues of racism and police brutality, something often overlooked by the broader American Muslim culture.
The #WeMustWin national call included an array of Black Muslim activists from across the country and various disciplines. Each speaker addressed a nuanced aspect of resistance against the decimation of Black bodies by law enforcement and systemic racism:
Spoken word poet Amir Sulaiman read We Must Win, the poem that inspired the name of the hashtag that organizers produced as part of their involvement with the Movement for Black Lives.
Imam Johari Abdul Malik fused strategies of resistance from both Islamic and African American history to give ways in which AA Muslims can engage in activism utilizing their deen and heritages.
Minister Carlos Muhammad stressed the importance for Muslims to unite and set aside "pettiness of views on Quran and hadith" to affect change against injustice.
Kameelah Mu'min Rashad reminded us of the importance of including self-care while engaging in activism. Rashad told listeners, "We can organize, we address some of the internal divisions within the Muslim community that impede our progress, but at the core of that is acknowledging the ways in which we are emotionally impacted." Her organization Muslim Wellness Foundation, website contains tailored self-care strategies for Black Muslims.
Kalia Abiade outlined some of the numerous avenues of activism for Muslims. She clarified the misconception that activists only carry placards and participate in protests. Abaide explained, "Across the country, people are pouring their energy into different forms of activism. All of this plays a crucial role, and there is something for everyone in there."
The call was empowering and inspiring. All contributed vital pearls of wisdom to the discussions. The structure of the #WeMustWin national call was also liberating because there was no need for backfill about how the Black and Muslim American experiences intersected for listeners. Therefore, organizers and speakers relieved listeners belonging to both experiences a lot of heavy lifting that stems from ignorance about their perspectives.
Instead of having to explain, listeners were able to concentrate on gathering ideas, strength and inspiration from the speakers. There was limited necessity to fill socio-cultural "gaps," and the entire session validated the Black Muslim perspective.
I appreciated the call's structural emphasis. Through my work at NbA (Native born American) Muslims and with MuslimARC, I have spent an extraordinary amount of time highlighting and elaborating on NbA Black Muslim cultural distinctions. It was refreshing and spiritually fortifying to listen to a constructive conversation without having to ask questions or make statements to shed a lens on my social standpoint.
In conclaves of Blackness, NbA Muslims often experience the dampening of their Islamic perspective; in Muslim spheres, they find their Blackness erased or disparaged.  Events like #WeMustWin national call embraces both.
A recording of the national call is available on the MuslimARC website.
Layla Abdullah-Poulos is an adjunct at SUNY Empire State College. She is also a graduate student pursuing a M.A. in Liberal Studies as well as advance certificates in Women and Gender and American Studies. Abdullah-Poulos is the founder and president of Minority Students in Action, a student group dedicated to fostering inclusion and multiculturalism in higher education.  She also manages the NbA Muslims website, which features the distinctive native-born American Muslim hybrid cultural experience.