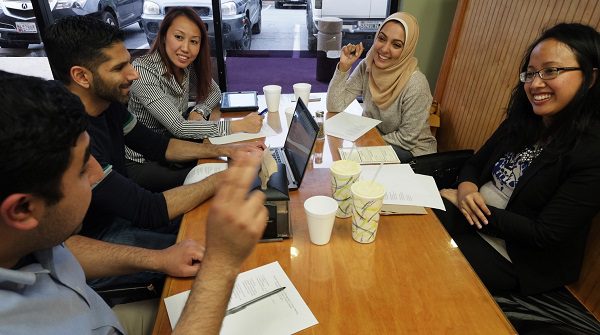 By Hamza Khan
A few days ago, the Muslim community in Montgomery County, Maryland delivered a decisive blow to Islamophobia. We coordinated with our non-Muslim allies and friends from across the political spectrum to protest a lecture by Frank Gaffney, a known bigot who has urged Republicans for years to violate the civil rights of Muslim Americans across the country.
It was a satisfying victory that came of years of organizing and coalition-building in our local Muslim community – a journey in which I've learned a lot about my community, myself and the political process.
In my time living in Montgomery County, I have had the honor and privilege to sit on the board of many civic groups and political organizations. When I was 15, I was elected to be on the board of the Montgomery County Young Democrats with a host of young activists, who today are elected officials: Council member Craig Rice, Sen. Will Smith, Del. Marc Korman and Del. Kirill Reznik, to name a few. A year later, I was on the board of the Young Democrats of Maryland.
My political activism continued in college, where I minored in Judaic studies and became active in our campus's Jewish community, seeking to be an interfaith bridge-builder. I also immersed myself through friendship and study in many other faiths and cultures. But, the one community I did little activism with or on behalf of was the one I belonged to by faith: My local Muslim community.
For me, my faith has always been a very personal matter. I have not always kept to its tenets, and for a time it was lost to me on my journey to adulthood and maturity. While eventually I chose to marry a Muslim spouse — and nearly every politico in a hundred-mile radius knew not to bother me at lunchtime on Friday (when Muslims attend weekly Jummah prayer services), — I assumed the Muslim community's leadership was aware of the political necessities of our community.
I was wrong.
From Interfaith to Political Activism
When I was in high school, I was invited to serve on the board of an organization put together by several of my parents' friends who were Pakistani Americans. The council's leadership had learned that I was politically active as a high schooler and wanted to include me in their organization.
They quickly realized I was unafraid of being outspoken, and I learned quickly that elders do not like to be overruled by their youngsters. I was less inclined to work with several of the leaders, who I discovered espoused views that were anti-Semitic.
I therefore chose to leave the organization, and along with me so did several respected community leaders who also felt that the organization had deviated from its mission to serve as a conduit between the county's Muslims and their elected officials.
That was the extent of my Muslim community activism for the next decade.
My politics have always been secular, and aside from Friday service, my life has generally been secular. I am not afraid to say that the four educators who inspired me most are all gay. I believe that a woman's right to choose is sacrosanct, and we should all worry very much about the chance that this president will find some nefarious way to chip away (if not do away completely with) Roe v. Wade.
Being a Muslim does not in any way clash for me with my progressive political views. Consequently, I never felt the need to caucus or organize Muslims politically as an adult, though as a teenager I did briefly. Also, as I mentioned above, I assumed Muslims had political organizations advocating locally for them.
But life has an interesting way of changing as time goes on, and so it did after a chance meeting with a campaign manager who really loves diversity.
It All Started with John Delaney
Flash forward nine years. Liz Jaff, U.S. Rep. John Delaney's campaign manager, asked me to be the director for community outreach on his sophomore run.
What I discovered in my role was that Montgomery County's Muslim community was woefully uninformed of political priorities and that a select group of self-appointed Muslim leaders wanted it that way. Aside from seeking financial gains from political relationships, several of these self-appointed leaders intentionally sabotaged the local election campaigns of younger Muslim Americans merely because they did not belong to their social clique, and in one extreme case of prejudice, because of the race of the .
Additionally, these leaders had no pull with the many thousands of voters who happened to belong to the Islamic faith and live in our county. That was dangerous, because Rep. Delaney's opponent in 2014 was a Tea Party activist and former secret service agent named Dan Bongino.
Bongino had made many Islamophobic statements on the campaign trail. Maryland's sixth congressional district had a staggering level of diversity in terms of voter makeup, including a very significant number of Muslim voters. In other words: A win by Bongino would be dangerous to the well-being of all Americans, especially Latinos and Muslims — two favorite victims for bullying by today's Republican Party.
I contacted the self-appointed Muslim , nearly all of whom lived in Delaney's district. Many were secular Muslims who grew up in the shadow of European colonialism in the Old World and had outdated political priorities that had little to do with the everyday lives of voters in Montgomery County today. None, therefore, assisted.
Then, I reached out to every minority I had ever known living in our congressional district to form a grassroots network to mobilize in support of Delaney.
The effort was a huge success. Many minority communities wanted to be engaged but did not know how to involve themselves in our democracy. Muslim Americans in the district delved into Delaney's reelection, with the campaign bringing on a large team of campaign interns thanks to my outreach efforts. Nearly all of them happened to be Muslims, and more than half of them were young Muslim women.
Creating Leaders Through Community Organizing
The experience taught me one thing: Voters in today's socio-economically imbalanced society do not turn to the polls by themselves, regardless of it being in their self-interests to do so. This is even more true of Americans who hail from marginalized communities, such as immigrant and minority populations, both to which the clear majority of Muslims in our county belong.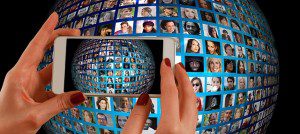 Voters must be educated well in advance of voting days on why elections matter and have consequences. One must follow in the footsteps of former President Barack Obama and be a community organizer. Muslims needed leaders, and we can create them through community organizing.
From that realization in 2014, two organizations were born: The now-defunct Millennial Democratic Caucus, whose purpose was to organize millennials to be active participants in our county's Democratic Party, and the Muslim Democratic Club of Montgomery County.
Unfortunately, the caucus failed because the time and energy necessary to sustain the caucus and its mission were simply not there. I couldn't give enough of myself to the caucus. I took the failure personally, because I wasted both social and political capital in attempting to launch it.
The Muslim Democratic Club, however, did not need much momentum from me to launch. The grassroots network of Muslim Americans I had organized on the Delaney campaign were hungry to translate their efforts into concrete gains for our community.
Our grassroots efforts during Delaney's reelection bid had helped to initiate Muslim women in Maryland into the forefront of political discourse for probably the first time. Due to the elitist and misogynistic nature of previous political organizations representing Muslims in Montgomery County, Muslim women were often harassed and intimidated into the sidelines.
While some women did make it through to the top of previous organizations, their tenures were short-lived. I recall in one shocking incident in 2016 that an Egyptian matriarch of our community was harangued into silence at a community meeting by a Pakistani immigrant man, who grew tired of a woman speaking.
I had relied heavily on my mother and wife's rolodexes to identify potential leaders for our grassroots coalition of Muslim Americans during the Delaney campaign, and evidently most of their contacts were women. Many of these women, especially those born in South Asia and the Arab world were surprised by the fact that a brown man (me) did not share the sexism of generations past.
What these women, and many other Muslims in our country did not realize was that my time spent with the Jewish community in college and beyond had exposed and socialized me in a very different social environment than older, largely foreign-born Muslim elders. For me, gender equity is a moral requisite.
Often, Muslim clerics are sidelined by powerful mosque boards. As I engaged our local clergy, I discovered that Islam as a faith shared my view of gender egalitarianism. Later, I would insist and make sure that the Muslim Democratic Club's bylaws would strictly require both ethnic diversity and a female majority board as a way of making sure that our sisters were never again left out of any conversation about our role in democracy.
A New Golden Age
The Muslim Democratic Club in its inaugural two years has become one of the most lauded political organizations in the county and state — and we did it on a shoestring budget. We suspended the paying of dues during my tenure as president because we thought it wise to lead by example and ask for a financial investment by our community only after we showcased the potency of democratic participation by Muslim Americans.
We launched a series of events that focused on educating Muslims about mainstream political issues that affect Muslims, such as a series of talks and lectures with local elected officials about public transit, education, and the environment. We also hosted the first ever Muslim community congressional town halls with Democratic candidates running for office, and conducted private meetings with our U.S. senators to talk about policy concerns and the specter of Islamophobia.
As an organization: we made sure to empower diverse voices within our community. Our bylaws require a strict ethnic representation balance to protect the Muslim Democratic Club from ever being over-represented by one or another ethnic segment of our community. When we held public events, we made sure that half of our panels were female, and that at least one panel was always an expert in their field from within our community.
Given that Montgomery County is minority majority, we also made sure to reflect that fact on each panel as well. These small acts culminated in helping Muslim Americans in our county feel empowered by making sure that we avoided a sociocultural disconnect with our community.
At our annual iftar last year, we hosted U.S. Representatives Anthony Brown and Jamie Raskin, as well as Senator Chris Van Hollen. We also hosted state Del. Jheanelle Wilkins, Del. Shane Robinson, as well as state Sen. Roger Manno and Sen. Brian Feldman. Nearly 100 community leaders and political activists attended.
Not Forgetting the 51 of 99 percent
The Muslim Democratic Club also invested heavily in educating women about their role in democracy by hosting a series of luncheons for Muslim women to meet with and talk to female elected officials. We also lobbied to get women put on the ballot and selected for state office: Our new president, Nadia Syahmalina, was the first Muslim woman on the ballot in the county when she was chosen to be a candidate for delegate to the Democratic National Convention last year.
We endorsed and successfully campaigned for Pam Queen and Jheanelle Wilkins to be chosen by the Montgomery County Democratic Central Committee to be state delegates. In both cases, our community surprised our club's leadership with insisting that we endorse women to be in office.
Progress!
Why it All Matters.
Aside from the obvious refrain many have gotten used to me sharing — that there is not a single Muslim elected to any office at the county, state or federal level in Montgomery County — there are other reasons that the Muslim Democratic Club's political success should matter to every Democrat in our county and beyond.
For one, we prove that grassroots coalition building can have a lasting impact on our county.
Remember that with a shoestring budget, we have come to make the Muslim community relevant in local politics, and even in national politics. In one of the least likely political blocs to do so, we have made empowering women our priority (though I would argue in one of the most likely religious communities to do so).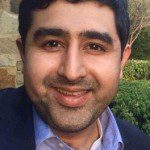 Finally, the Muslim Democratic Club of Montgomery County filled a large vacuum for Muslims: It created civic leaders where previously our community had none. Even though our various Muslim communities in Montgomery County combined speak more than 40 languages, we have managed to activate and inspire an entirely new generation of activists to guide and lead the Democratic Party at local and state levels in Maryland. These activists are just as diverse as the county's population, and many are millennials –that much-maligned group in politics who have so much to offer both democracy and civic participation.
My hope is that the success of the Muslim Democratic Club in producing leaders who share and embrace the values of our democracy will serve as a beacon of hope that can and will survive the Trump era (Insha'Allah, God-willing) through the role of grassroots organizing. That would have made the last two years well worth the time and energy that so many of us have put towards organizing our faithful community.
Hamza Khan is the co-founder of the Muslim Democratic Club, a former member of the national AAPI Finance Council for Hillary for America, and an advisor to members of US Congress, the US Senate and state and local officials in Maryland on ethnic and minority outreach. He currently is running for state delegate in Maryland. You can find him on Twitter @hamzaskhan.