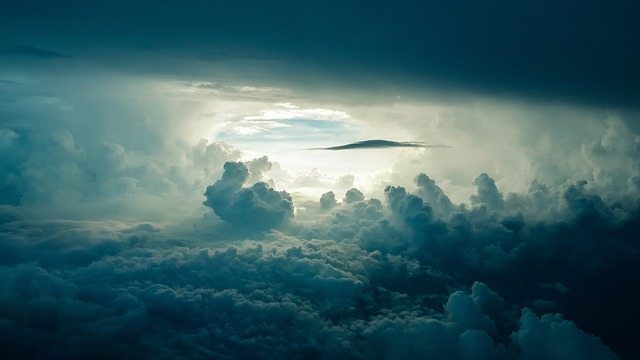 My last few columns have been heavy and I wanted to take a break from all the heaviness. I wanted to take a break from that this month and write about something lighter and brighter. It's February, which means Valentine's Day and all, but I'm not going to write about that kind of love. Although, that's really what the world needs right now. But, I want to discuss an even lighter love than that.
Have I ever told you guys how much I love clouds? I love looking at them, thinking about them, photographing them. I think about what they might taste like. I think it's the same taste as the water vapor that comes out of a humidifier, but I wanted them to taste and feel like unsweet cotton candy.
The title is inspired by my South African friend Maryam. She's the one who with her email signature, " i love clouds…passing clouds…over there…over there…the wonderful clouds".
Just reading that reading that signature all those years ago, empowered me to embrace my love of clouds. I read that and I was like, yeah, they are wonderful. And, I do love them. Thank you, Maryam, for giving me the gift of finding joy in something I wouldn't have otherwise.
And that's the point isn't it? We're supposed to derive joy from things that don't normally give us joy, but they have to be things that are good for us. My mentor, Brie, said that it's okay to feel joy for no other reason than to feel it. That in and of itself is good for us. We don't need to justify it by saying we're being joyful so we can do xyz, which is more noble than joy. Feeling joy is noble, as long it's from a good source. If the joy is coming from a place that is causing more problems for us, then that joy may not be that good (or noble) for us anyway.
But, can we keep talking about clouds?
In my heaven, I will have a cloud room. And, I decided that my mode of transport in heaven will be a cloud. No wings for me, no thank you. I am not doing any work in heaven. I'm going to float around, visiting friends, eating endless bowls of macaroni and cheese (the blue box kind). And, I literally mean that endless bowl. It won't end. When it gets to a certain level of emptiness, it will refill. And, I'll never get full. Every bite will proceed with the kind of hunger that makes it taste amazing. How joyful is that?
But I digress; we were talking about the cloud room.
The room will be the inside of a cloud. Everything in there will be made out of clouds, and it will be the best room in the house. Next door will be the mac and cheese room and next to that the french fries room. I probably should go grab a snack and finish writing this, but my point really is that I really love clouds.
Perusing YouTube, I saw this AMAZING video of these three kids making a cloud lamp. I decided I was going to make this. As always, life caught up to me, and I forgot to make it. But I needed to make a gift for my friend, Chris, for Christmas, because he had made me these beautiful wood coasters, so I decided to make that for him. But, I saw a better version of it when I became mildly obsessed with this channel called Homemade Modern.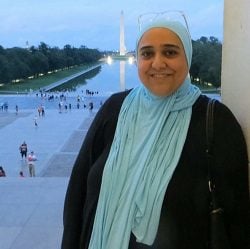 The
DIY cloud lamp
this time was made out of ping pong balls. I thought that was brilliant. So, I bought all my supplies and got to working. I first bought two packs of 144 beer pong balls, then realized I didn't have enough. I went back to the video, and he mentioned that he used about 400 ping pong balls. I ordered some more.
Then, I finished one half and started on the second, which ended up become the first half because I had to take the first half apart when I figured out it was all wrong.
I love crafting as well. It's so relaxing for me to make things with my hands. I've started coloring and spent two weeks in a seminar coloring during all the lectures. It was an outlet, and it helped me focus on what was being said. While I was making this lamp, I listened to audiobooks or podcasts and gave up some sleep to craft into the wee hours of the night. And, whether it's a cloud lamp or a page out of a coloring book, it's nice to see the finished product.  
It's still not finished, but it's almost there. It will take me probably more than a month to finish, and I ran out of ping pong balls again. But, I really love what I've made (so far). I've also gotten to peel off a lot of glue gun glue off of a lot of ping pong balls, which satisfies a weird fetish I have about peeling things.
I can't wait for Chris to get it. I initially told him it was going to be a surprise, and he wasn't going to see it until he got it. But, I had to show him why it's taking me so long. So I made this video and sent it his way. Thank God, he loved it, and is excited to get it. So I need to get it done. Hopefully he and his cloud will be together forever soon enough.
I think I'm going to make myself one. Just as a reminder of what's to come. *smiles*
Eman H. Aly works in digital communications and academic research. In her spare time she works in issues surrounding Muslim-Jewish relations in Chicago. Her digital home is at Eman.Land. Use the hashtag #emansplain in discussing this and her other columns.