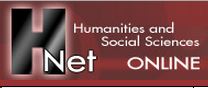 Today H-Net posted a review of the book: Burma Redux: Global Justice and the Quest for Political Reform in Myanmar, Columbia University Press (2011).
It's quite timely given my last post. When I visited Burma in 2011, most of my research on the country consisted of the Lonely Planet guide to Burma. Simplified as Lonely Planet had to be, it was actually far deeper than what is often found in discussions of Burma today. As Ian Brown, author of the H-Net review states:
…the dramatic nature of the events that brought Burma worldwide condemnation, and perhaps in particular the detention of Suu Kyi and her remarkable international presence, has unfortunately had the result of excluding the historical context from much of the public understanding of Burma's continuing crisis. In other words, in the eyes of most of the world, the history of Burma begins in 1988. And crucially, that absence of historical perspective has fatally undermined attempts by external interests–from the United Nations to activists–to secure change.

…

In Burma Redux, Ian Holliday has heeded the call for historical perspective. The first four chapters–almost half the book–provide a detailed history of Burma from roughly the middle of the nineteenth century to the present, although most attention is given to the period of regained independence from 1948, and in particular to the two and a half decades since 1988.

[and in the end, Burma Redux]

…proposes "a bottom-up approach seeking to boost grassroots agency above all through a wealth of non-state transnational engagement," in other words, low-profile non-state external engagement with locally driven, on-the-ground reform initiatives (p. 198).
Sounds like a must-read for those who are concerned with Burma and its important place as a crossroads of SE Asia (bordering India, Bangladesh, China, Laos, and Thailand).