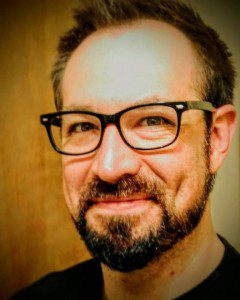 About me, Dr. Justin Whitaker:
I am currently the Senior Correspondent for Buddhistdoor Global, a non-profit, progressive Buddhist platform based in Hong Kong. In 2018 I was a Visiting Lecturer at Hong Kong University's Centre of Buddhist Studies, where I taught graduate courses on Buddhist Ethics and Buddhism and Contemporary Society.
I am an almost-life-long Montanan; a baptized Catholic; an ardent agnostic; practicing Buddhist things; a lover of Wisdom. I find solitude to be as essential as air, though I am at times gregarious, and very often joyful, alone and with others. I laugh at my own jokes almost as much as my father, love learning, and love those who truly love… anything. I have certainty in little, and little time for those who are certain of much, though admire those whose certainty leads to service of humankind.
You can contact me at Buddhistethics AT gmail DOT com.
Academics:
I have a B.A. and almost an M.A. in (Western) Philosophy from the University of Montana-Missoula. I have an M.A. in Buddhist Studies from Bristol University, UK, where I focused on Tibetan Buddhism and Buddhist Ethics. Lastly, I have a Ph.D. in Buddhist Ethics from Goldsmiths, University of London.
Over the course of my Ph.D. studies I have lived in London, Washington D.C., Montana, Bodh Gaya, India, and Bristol, UK. I have also had the good fortune to spend time traveling/studying in China, Taiwan, Burma, Thailand, and Korea.
Publications
2014 – Reflecting on Meditation's Ethics: Ignatian "Spiritual Exercises" and Buddhist "Mettā-Bhāvanā," by Justin S. Whitaker, Journal of Interreligious Studies
2016 – Reading the Buddha as a Philosopher, by Douglass Smith and Justin Whitaker, Philosophy East and West
(text available here, audio interview discussion here)
2018 – Ethics, Meditation, and Wisdom, by Justin Whitaker and Douglass Smith, Oxford Handbook of Buddhist Ethics (April 2018)
Presentations (selected)
Montana, 2009: "Buddhist Meditation as a Moral Activity" for the Center for Ethics spring talks at noon series at The University of Montana-Missoula
Oxford, 2012: "Wriggling Eels in the Wilderness of Views: or Studies in Buddhist Ethics" at Balliol College, Oxford University for the Oxford Centre for Buddhist Studies
Bangkok, 2012: "Warnings from the Past, Hope for the Future: The Ethical-Philosophical Unity of Buddhist Traditions" for the International Association of Buddhist Universities
Bristol, UK, 2014: "Reflections on Pierre Hadot and Methodology in Religious Studies" as part of a Roundtable on Methodology in Religious Studies
Atlanta, 2015: "Sati, Sammā-sati, and Sīla: A historical examination of Mindfulness in the early texts," American Academy of Religion
My main academic foci are early Buddhist ethics and Kant (an odd combination, I know). I also study Western ethics and philosophy more broadly, Tibetan Buddhism, Theravada, Buddhism as a whole, Western Buddhism, Comparative philosophy and religion, and Environmental ethics. I have taught university courses in Buddhism, Tibetan Buddhism, Buddhist Philosophy, and Comparative World Religions and TAed a number of philosophy courses.
I have taught:
Introduction to Buddhism (2006 & 2015) and
Tibetan Buddhism (2007) at The University of Montana, Missoula
Buddhist Philosophy (2010 & 2014) in Bodhgaya, India for Antioch Education Abroad
Comparative World Religions (2012-2015) online for Mohave Community College
Ethics (2016) at Carroll College
and am a Core Instructor (early Buddhism, meditation) for the Woodenfish Foundation.
Non-profit work:
Independent Philosophical Advisor & Mindfulness Practitioner at MerlinCCC in Helena, Montana.
Board of Directors for the Association for Mindfulness Meditation and Secular Buddhism.
Moderator for the Timely Issues section of the blog of the Society for Buddhist-Christian Studies.
I am a member of the Board of Trustees for the Big Sky Unitarian Universalist Fellowship (former, as of June 2017).
Practice (meditation and otherwise):
My earliest meditation experiences were as a young child, when my mother taught me visualizations to help me fall asleep. I was raised as a liberal Catholic and attended church until around the age of 13. In my later teens I left Christianity and identified variously as an atheist, humanist, agnostic, etc.
My Buddhist practice began in 2001 as part of a university course on Buddhism, under the guidance of Bodhipaksa (FWBO, now Triratna Buddhist Order). Since then I have practiced with the TBO off and on in Montana and Bristol and was once invited to give a talk in Spain. Around 2003/4 I began sitting with a Vipassana group and attended my first silent 10-day retreat. I also sat once with the local Soka Gakai International group – "nam myoho renge kyo."  In 2004-05 I studied and practiced in the Tibetan (Geluk) tradition, culminating with a private (though not one-on-one) teaching from H.H. the Dalia Lama.  In 2006 I practiced with and did a short retreat/sesshin with a Soto Zen community, the Order of Buddhist Contemplatives. I also attended about a dozen short retreats from 2001-7 with various TBO and Vipassana teachers and once, somewhat by accident, a Pure Land Buddhist service in Calgary, AB.
Since 2007 I have focused my practice on Vipassana, continuing my short retreats (two scheduled long ones have been canceled at the last minute – so I guess I'm well overdue for one of those), as well as retreats with other communities, including two by teachers in Thich Nhat Hanh's Order of Interbeing. I participated in a Catholic 'Spiritual Exercises' retreat in 2008. In 2010 I traveled to Taiwan for a 3-week program in Lin-chi Ch'an (Rinzai Zen) philosophy and practice with the Woodenfish program. Living in Bristol from 2011-14 I practiced with a community focusing on Samatha (calming) practices. In Montana, 2015-2017, I have continued a private meditation practice and joined the local Unitarian Universalist Fellowship and in 2016 I began teaching mindfulness meditation through a friend's yoga studio. Currently, I live in Seattle Washington, where I attend the University Unitarian Church, practice Zen in the Boundless Way tradition, and teach through Sila Mindfulness.
In terms of all of these practices, I have seen evidence that all 'work' to some extent in the lives of most practitioners. None is a magic bullet and none is intrinsically superior to any of the others. In any person there should be a mix of 'finding what works for you' and allowing yourself to be changed by the practice. But none will work if isolated from developing a good moral life, good friends to help along the way, and an abiding curiosity about and understanding of the world as a whole.
Etc.
My artistic outlet is photography. I love to run, drink red wine, and eat peanut butter (often in that order).
Teaching (Philosophy, Buddhism, Ethics, etc)
I began teaching in 2006 at The University of Montana and have since taught in state universities, small, private colleges, and in several online settings. A memory I just came across from one of my online Introduction to Philosophy classes:
At the end of each semester in my online Intro to Philosophy class, we examine "the meaning of life."

This year one of my students wrote eloquently about the ups and downs of her life: finding greatest meaning in her case in raising her children. But now, kids raised, she has found herself without meaning again – which in part brought her to my class, saying, "I thought that if I studied philosophy I would find out what life is all about. It worked…"
If you're philosophically-curious, or had bad experiences with philosophy in the past and might like to give it another try, I highly recommend picking up Manuel Velasquez's book, "Philosophy: A Text with Readings." Read it with a friend, maybe take a class. Enjoy.
And one more:
"Philosophy has become a [subject of] very high interest to me, which I never would've thought would happen. Throughout grade school and high school, philosophy was portrayed as a very boring subject. I don't believe it is boring at all, I find it to be the most interesting. English was always presenting these small pieces of philosophical questions and people, but never expanded on them. I'm very intrigued and eager to continue my journey in philosophy and to learn a significant amount more about Locke, Kant, Plato, Descartes, and many more."
My approach to teaching draws both from the styles of many of my most inspiring teachers (a quest to embody the material thoroughly and let it speak first, then step outside and study, examine, question it) and the co-learning approach advocated by Pedagogy of the Oppressed by Paolo Freire, wherein the students and I learn topics together: discussing, debating, looking for new and unique perspectives that only they can bring to a topic. Both of these approaches aim to bring the material fully to life, where it can be most intimately engaged.
About the Blog, American Buddhist Perspectives:
This blog began, as so many did in the early 2000s, as a rather personal online host to my thoughts on life, politics, education, religion, and more. After a while, a few people began commenting, then following, then sharing the blog with others. And over time, a community of bloggers developed.
Guest Writing:
Over the years I have hosted a number of wonderful guest authors. Recently I have sought explicitly to broaden the perspectives represented here and in 2016 I aim to include a great number of academic writers who would like to reach a broader audience.  See the Guest Authors page for more information on submitting an article to the blog.