When many Western practitioners speak of learning Tibetan, they don't often realize that the Tibetan language is actually composed of a number of dialects and could even include different languages – some being Mongolic languages, Wutun (spoken by only an estimated 2000 people in the world today), Naxi, Minyak and Gyarong (no wiki), and Chinese dialects influenced heavily by local languages.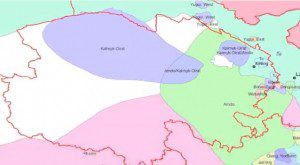 The three main dialects are the Amdo, Kham, and U-Tsang dialects, representing the three main political-economic areas of Tibet. Smaller areas, however, may still speak the same language, but with very different dialects, including the Tewo.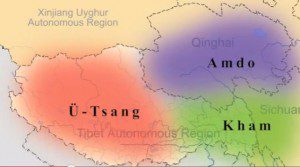 Today, as in much of the world of indigenous language and culture, Tibetan languages are endangered. According to the video below (and I have read similar estimates elsewhere too), up to 90% of the world's languages may be replaced by dominant languages by the end of this century. Given the fact that each language communicates reality in its own way, communicates wisdom that other languages might not have the words for, and can communicates human experience in a way no other language can, isn't each one worth preserving?
I was glad to have been able to contribute when I could to the preservation of the Salish language (a Native American language indigenous to Montana):
And back to Tibet (as a country, in English, as a language (mostly)):
http://www.youtube.com/watch?v=S2DrYjX7C1w
UPDATE – some opportunities to learn Tibetan:
Kathmandu University – Centre for Buddhist Studies at
Rangjung Yeshe Institute is now accepting applications for its Tibetan,
Sanskrit and Nepalese summer intensive language courses offered in 2013. For
the first time this year, the language programs include Beginning Classical
Tibetan, in addition to three levels of colloquial Tibetan (beginning,
intermediate, and advanced), beginning Sanskrit, and beginning and intermediate
Nepalese. An introductory Buddhist Studies intensive, combining study and a
meditation practicum, is also offered.

The courses, which are structured as a full immersion into
the local languages and cultures, include the opportunity to live with Tibetan
and Nepalese families. All classes are held at Ka-Nying Shedrub Ling

Monastery, just a few minutes' walk from the Great Stupa of
Boudhanath in the Kathmandu Valley. For more information, visit:
And, for those who can't travel to Nepal for the summer, I highly recommend my friend David Curtis at the Tibetan Language Institute: http://www.tibetanlanguage.org/ – Classes are available online or by phone, so you can learn anywhere.