Three great opportunities are out there right now for the right person who happens to be in the right place at the right time: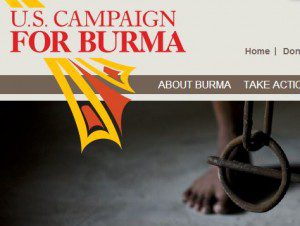 First is the U.S. Campaign for Burma, which is seeking a Communications and Development Coordinator. These folks are based in DC, so this is for those in that area or who are prepared to make a move. They also have an internship program, if you are or know a college student interested in first-hand experience with the countless issues facing Burma today. Applications are due February 7th, so hurry!
Second, Elephant Journal is looking for an Editor. The job starts out part-time (15-20 hours per week) but gradually moves to full-time if everyone is happy. If you are a Boulder, CO (or very close) writer/yogi/mindful-type then this might be the job for you. Perks include free yoga, massage, and gratis access to special events, conferences, etc in the area if you cover them. No date is given for application deadlines, but a job like this, based in a city like that, won't last long.
Third up is the Cambridge Insight Meditation Center, which is hiring a new Executive Director. CIMC is one of the premier meditation centers in America with a focus on Vipassana meditation, and the Executive Director would be taking over a major operation. If you think you're cut out for it, and are or can be near Cambridge, Mass, have a look. The priority application deadline is Feb 28.
And we just missed (well, missed by a bit) the hiring deadline for the Buddhist Peace Fellowship, which is adding a Director of Development to their team.
It's great to see that these jobs are out there, and hopefully more will continue to be posted as the economic recovery continues. I know the term "mindful activist" doesn't fit perfectly with all of them, especially the CIMC position, where you'll likely need to be more of a "mindful manager" but I hope I'm not too mistaken in encouraging mindful activists to apply as well. If you know of any similar job opportunities out there that I've missed, please drop a note in the comments section below.