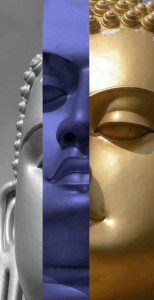 For those interested in Theravadin Buddhism and Insight (vipassana) meditation practice, especially those in the San Francisco Bay area, here is an excellent opportunity to get more deeply involved. Inquiring Mind seeks a new part-time publisher. The position is currently part-paid, part-dana, but that could change if the journal's finances and readership allow. More about Inquiring Mind (via their website):
Inquiring Mind is a donation supported, semiannual journal dedicated to the creative transmission of Buddhadharma to the West. Founded in 1983 and published each April and October, the journal is distributed worldwide to a readership of more than 30,000 people.

Readers of Inquiring Mind include followers of many different Buddhist traditions, and others interested in the philosophy and ideas of Buddhism. Born out of the Theravada Buddhist community of Insight (vipassana) meditators, Inquiring Mind is highly regarded for its excellent and thought provoking interviews of Buddhist teachers, philosophers, psychologists and artists, as well as for its presentation of art, poetry, stories and humorous essays.

Regular contributors include Jack Kornfield, Sharon Salzberg, Joseph Goldstein, Thich Nhat Hanh, Joanna Macy, Jon Kabat-Zinn, Gary Snyder, Nina Wise, Robert Thurman, Ram Dass and many others. In addition, each issue includes an extensive international calendar of vipassana retreats.
You can read more about Inquiring Mind's current status from board member Gil Fronsdal here (pdf) and about the publisher position below: