Throughout the day I've seen messages of gratitude, comfort, and joy, as well as discontent, despair, and derision. All over a holiday dedicated to mothers.
Granted, these feelings all come from authentic experiences and true hearts. Yet the effort to expand our celebration of motherhood seems to me far wiser than either blindly praising an exclusive 'in-crowd' of nuclear families, an ideal of a bygone era, or turning one's back on it all.
Today at the Unitarian Universalist fellowship I attend, a poem* was read which, far more beautifully than I could, expressed this widened circle of celebration. The poem spoke of mothers for whom there is no Hallmark card:
Mothers who have given up children for adoption,
Those who have tried but were unable to conceive,
Women who have lived through the difficult decision to terminate a pregnancy,
Or those who have lost their children at any age,
Women whose children have drifted away or disappeared in anger,
Mothers across the spectrum of gender.
Similar sentiments can be found in this article by the Indian poet and author Janice Pariat, written last year in response to 'Women's Day' in India:
And today, we can celebrate, not 'women's day' but a something else day. Less concerned with sex and gender, and the regressive, old-fashioned conflation of the two, and more allied with the universal, the intangible, the complex.

Let's celebrate, I suggest, the qualities traditionally associated with femininity – care and nurture and selflessness – wherever we have been lucky to encounter them in our lives. Let us remember that these are not allotted according to biological provision.

…

If we must celebrate a 'women's' day, let's do so with quiet rebellion. Let's claim it for ourselves – away from the clutches of the United Nations and corporations – and unpick its seams. For our language carries the power to entrench and perpetuate the very inequalities and distinctions – man, woman – we try to obliterate. On this day, let's ignore the taglines, and remember kindness.
Remembering kindness and femininity, Buddhists might turn to Yum Chenmo, the Great Mother. Here, motherhood and femininity point not to compassion (which is in fact personified as the male counterpart), but to
wisdom
. We read in 
Machig Labdron And The Foundations Of Chod
 by Jerome Edou that:
The Primordial Mother, Yum Chenmo, is the ultimate nature of all phenomenon, emptiness, suchness [Skt. Dharmata], free from the two veils. She is the pure essence of the sphere of emptiness, the insight on non-self.  She is the matrix that gives birth to all the Buddhas of the three times. However, to give beings the opportunity to accumulate spiritual merits, she manifests as an object of veneration.
She is prajnaparamita, the perfection of wisdom. This may not sound like your mother (or perhaps it does), but this is everyone's mother.
The UU service today also discussed the metaphor of "burning your ships" – referring to a story of a wandering people, who'd spent years on the seas. One day they reached land and could stay but some still felt restless, yearning for some unknown yet better shore to arrive upon. However, the command was made to "burn the ships," leaving them in a sense stranded in their new home, but also forcing them to make the best of where they are now.
It wasn't made explicit, but no matter what your relationship is with your mother, or motherhood, or mother's day, the lesson remains: how might we make the best of where we are now?
Perhaps we can go beyond the good of the day if we do have that iconic family to see those who do not and who do not welcome this day each year with joy. Perhaps we can turn the commercialized aspects of the day into something truer to the heart of motherhood. Remembering kindness, where ever it has arisen in our lives and finding ways to pay it forward. In wisdom, in generosity, in our own sort of motherhood.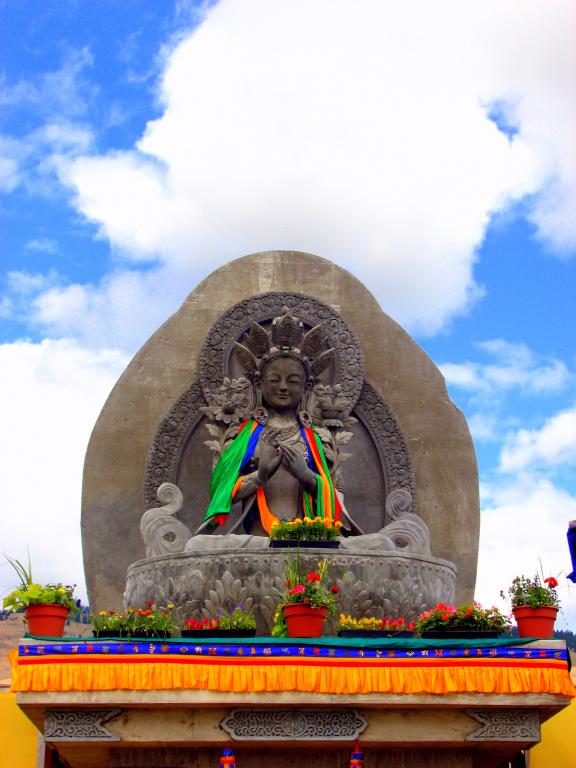 * I didn't catch the poem's name or author, but if you know the poem, please let me know if you know it and I'll give a link to the original.