Thich Nhat Hanh (Thay) has returned to his adoptive home monastery in southern France after six month in the United States to receive specialist care after his stroke in November 2014. As written in an update today by the Monks and Nuns of Plum Village:
Since the dawn of the New Year, Thay has very clearly communicated to us a wish to return to his hermitage in Plum Village, France. Thay is satisfied with the progress he has made so far, thanks to the phenomenal care and attention of the doctors at UCSF, as well as all the many wonderful therapists treating him in the past six months. Thay would now like to return home to benefit from the healing collective energy there and to be with his Plum Village family. The doctors approved of Thay's decision and assured us that Thay could make the journey without risk. The attendant team will continue to care for our teacher around the clock and to find the most appropriate therapies.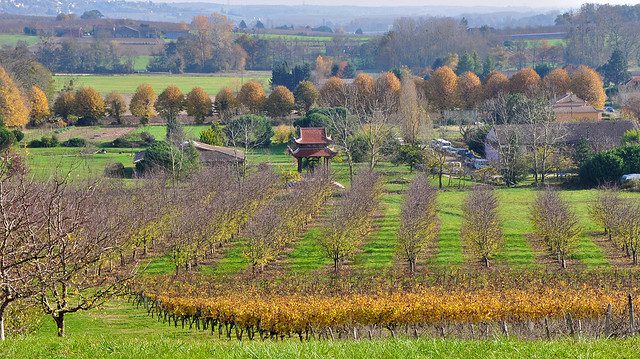 The update continues that Thay has arrived safely back in France and all are grateful for the support and donations received during their time in the US.
We continue to practice together to care for our teacher, to care for ourselves, and to care for the present moment; by doing so we can assure a bright future that contains the love of community, sisterhood and brotherhood. We are deeply grateful for the supportive energy that everyone is sending our teacher, and invite you to continue doing so as we turn this new page.
Read the full update here.