Tibetan Buddhism will always have a special place in my heart. As I embarked on my studies in (Western) philosophy in college, I found a treasure trove of philosophical brilliance in the Buddhism of this Himalayan region. In particular, the works of one man: Tsongkhapa. I studied his works closely, along with Sakya Pandita and Atisha and others before him and the current Dalai Lama. My M.A. in Buddhist Studies consisted mostly of Mahayana and Tibetan Buddhism courses before turning to Pali texts on Buddhist ethics in my dissertation.
But in Tibet, I believed, and still believe, one can find a richness of philosophical discourse and care matched nowhere else in the Buddhist world. And there, eventually, we will find systems of thought worthy of conversation with all aspects of academic Western philosophy.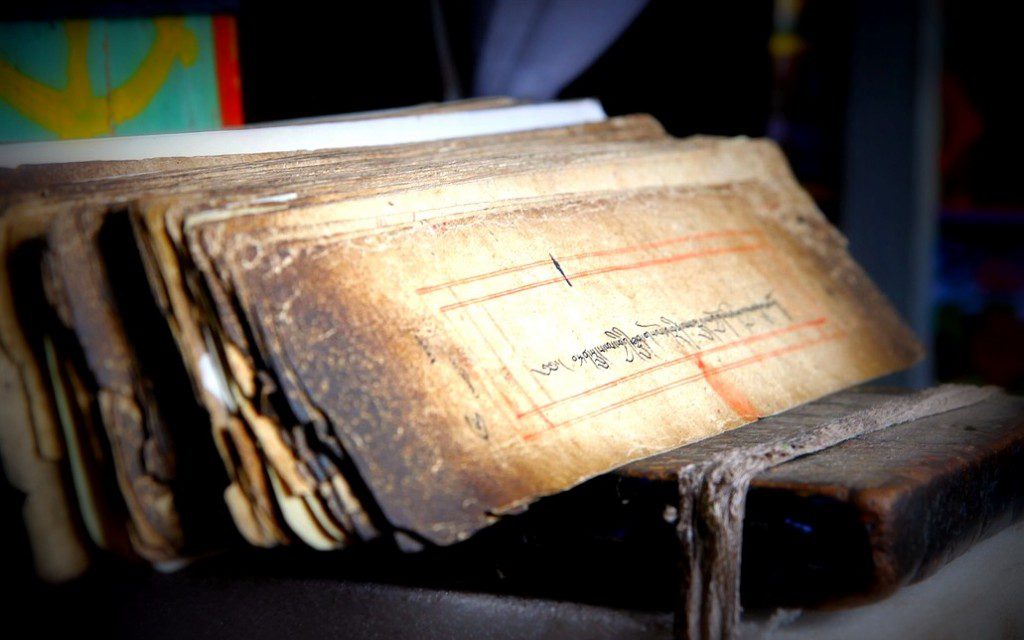 However, I also read about the social context for that philosophical richness. CIVILIZED SHAMANS: Buddhism in Tibetan Societies by Geoffrey Samuel is a wonderful entrance into this world and Prisoners of Shangri-La: Tibetan Buddhism and the West by Donald Lopez Jr. burst any idealistic ideas I had of that world. It's not that there is anything particularly bad or wrong with Tibetan Buddhism or Tibetan society, it's just that they – like other religious institutions and societies – are human.
Dalai Lama Speaks Up about Unethical Teachers
Many great teachers have likewise recognized the human, and thus fallible, nature of their institutions.
On March 16-19, 1993, a meeting was held in Dharamsala, India, between His Holiness The Fourteenth Dalai Lama and a group of twenty-two Western dharma teachers from the major Buddhist traditions in Europe and America. Also present were the Tibetan lamas Drikung Chetsang Rinpoche, Pachen Otrul Rinpoche, and Amchok Rinpoche. The aim of the meeting was to discuss openly a wide range of issues concerning the transmission of Budhadharma to Western lands.

The following statement ensued from the meeting:

"Each student must be encouraged to take responsible measures to confront teachers with unethical aspects of their conduct. If the teacher shows no sign of reform, students should not hesitate to publicize any unethical behavior of which there is irrefutable evidence. This should be done irrespective of other beneficial aspects of his or her work and of one's spiritual commitment to that teacher. It should also be made clear in any publicity that such conduct is not in conformity with Buddhist teachings. No matter what level of spiritual attainment a teacher has, or claims to have, reached, no person can stand above the norms of ethical conduct."

Signed:
Fred von Allmen, Brendan Lee Kennedy, Ven. Ajahn Amaro, Bodhin Kjolhede Sensei, Jack Kornfield, Martine Batchelor, Dharmachari Kulananda, Stephen Batchelor, Jakusho Bill Kwong Roshi, Alex Berzin, Lama Namgyal (Daniel Boschero), Ven. Thubten Chodron (Cherry Greene), Ven. Tenzin Palmo, Lama Drupgyu (Crony Chapman), Ven. Thubten Pende (James Dougherty), Lopon Claude a Esnee, Lama Surya Das (Jeffrey Miller), Edie Irwin, Robert Thurman, Junpo Sensei (Denis Kelly), Sylvia Wetzel.

— the Shimano archive.
In 2015, 99 Zen teachers signed a similar document on confronting abuse in their communities. Last year, in response to further allegations of abuse to young recognized reincarnations (or 'tulkus') in Tibetan Buddhism, Dzongsar Jamyang Rinpoche issued a statement calling aspects of the institution outdated and obsolete.
As abuse continues, so does the conversation
Last month I posted Lama Rod Owens' response to allegations of abuse at Kagyu Thubten Choling and now, in light of the ongoing discussion around that and the simultaneous allegations against Sogyal Rinpoche, Owens has written a follow-up with further prescriptions for countering abuse in sanghas:
Buddhist communities are not unlike other organized religious communities: where there is hierarchy, patriarchy, and a clergy class with weak accountability structures, abuse will thrive. Lately, many of us have to come to realize how unsafe sanghas can be for the most vulnerable among us. We must work to undo this violence, which is rooted in patriarchy.

…

Male-identified teachers, monks, staff, authorities, and lay practitioners in Western, mixed-gendered sanghas must speak out, taking responsibility for our role in a system that perpetuates violence in subtle and insidious ways.
Owens offers information on the patriarchy at the heart of recent abuses and what we (especially those in positions of privilege) can do to counter this. In particular, he urges all practitioners to "believe anyone disclosing an experience of sexual misconduct, while noticing and resisting the common tendency to blame victims. If misconduct is perpetrated by a teacher, we must especially notice our unwillingness to see the wrongdoing of the teacher, and how that discredits the victim." In conclusion, he writes:
There is nothing inherently wrong with power or with those identified as authorities in sanghas. The problem comes when power is used to harm others or when it is used not to tend to the well-being of the sangha.

Sanghas must not thrive off of patriarchy. They must undo it.

That won't happen until there is a widespread divestment in patriarchy and a complete interrogation of the ethics of power. We all have work to do.
Well done Lama Rod Owens for bringing this issue further into the light and to Lion's Roar for publishing his writing and associated discussions. It is not easy for people or institutions within a religion to call out abuse by those who have power and followers. It is much easier to ignore it, to minimize, to overtly or subtly blame victims, or to divert attention elsewhere. This doesn't mean that the the good work of translating and interpreting texts should stop or that many of the teachings of abusive teachers weren't powerful and instructive to many people; it just means openly and clearly acknowledging that there is more to the story – that these people and their institutions were human too.
Of course, as Owens noted and I did as well, "Buddhist communities are not unlike other organized religious communities" (I mentioned American law enforcement and I'd throw in American professional football to suggest that this goes beyond religion) so we can likely expect this to be a long conversation, with many, possibly most of those involved right now preferring to hear none of it.
However, the extent to which Buddhist leaders do listen will likely represent the extent to which Buddhism can be expected to thrive in the West.
Support independent coverage of Buddhism by joining a community of fellow learners/practitioners at Patreon.
'Like' American Buddhist Perspectives on facebook.