Below is a mini-interview with Maia Duerr, author of the book, Work that Matters: Create a Livelihood That Reflects Your Core Intention (Parallax Press, 2017). For the full interview see "Maia Duerr: Zen, Life, and Livelihood" (Buddhadoor Global) and find her book at Work that Matters (Parallax).
One of the sections that really stood out to me in the book, as I've moved through a series of labels myself was, "One of the obstacles to realizing Liberation-Based Livelihood is that we tend to believe our own "press release." We can get attached to a professional identity that gives us a degree of security, financially and psychologically—but it can also confine and limit us." Can you say more about this, and some methods of letting go of or challenging those attachments?
When I was directing Upaya Zen Center's Buddhist Chaplaincy Program a number of years ago, I will always remember a session that Acharya Fleet Maull led. He guided us through an exercise where we wrote down every role or identity that that we held on separate slips of paper. Things like "program director," "father," "Democrat," "Buddhist," "American," "white," "middle-class," and so on. Then we sat with the significance of those roles and identities in our lives, to really get a sense of how deeply embedded they are in our everyday reality. Finally, Fleet asked us to go through each slip of paper, look at it again, and rip it up. And then to imagine what life might feel like beyond those roles and identities. That exercise has always stayed with me.
Perhaps because in my own life I've made it a practice to continue moving on into new territories rather than hanging out too long in any one professional identity or field, it's become a bit easier for me to do that. Practice does make things easier, if not perfect!
As I write about in the book, it was a real struggle for me to make the decision to finally leave my first career as a mental health professional, which spanned ten years. Even though I was incredibly burned out working in that field and it wasn't really a good fit for my temperment, there were many reasons to stay on, primarily related to security and ego. it took hitting bottom with burnout to finally understand I had to release that identity and make room for something new, something more nourishing. That's when I made the decision to go to graduate school at the California Institute of Integral Studies and pursue a master's degree in cultural anthropology. That was a pivotal point in my life and made way for everything fulfilling that's come afterwards, but I almost didn't do it. I had plenty of colleagues in the mental health facilities where I worked who were gritting their teeth to get through each work day, because they were just trying to make it to the benefits they'd get at retirement. I didn't want to end up that way.
The heart of Work That Matters is based on the idea that there are six "Keys," essentially qualities and strengths, that help us on the path to create work that we love. The Keys work together in a synergetic way (much like the Eightfold Path), so it's a bit difficult to look at any one or two in isolation. But I do recognize that it takes a tremendous amount of courage to make a significant work transition, and two Keys that are related to that part of the process are "Break Through Inertia and Take Action," and "Make Friends With Uncertainty." The chapters on those Keys include many practices and exercises to help strengthen those qualities in ourselves.
One practice that helps us build our capacity to "Make Friends With Uncertainty" is something I call "surfing." It's helpful to think of anxiety and fear as physiological energies that flow through us rather than solid and unchanging states of mind or emotions that get a grip on us. Our nervous system is wired for protection, so it's perfectly natural when a fight-or-flight response gets activated in the face of unknown or potentially risky scenarios, such as leaving a financially rewarding yet emotionally deading job situation.
Fortunately we are also gifted with the cognitive capacity to reframe that warning signal. We can think of it as a wave of energy we can surf to help us take action, rather than something that makes it impossible for us to do anything. Essentially we're converting anxiety into creative energy. As Jon Kabat-Zinn once said, "You can't stop the waves, but you can learn to surf." The very best way to learn how to surf those waves of anxiety related to change is your contemplative practice, whether that's meditation or something else. The mindfulness you cultivate through practice helps you slow down your mental and physical processes so that you don't revert to habitual reaction, but rather you give yourself the space to try out new responses.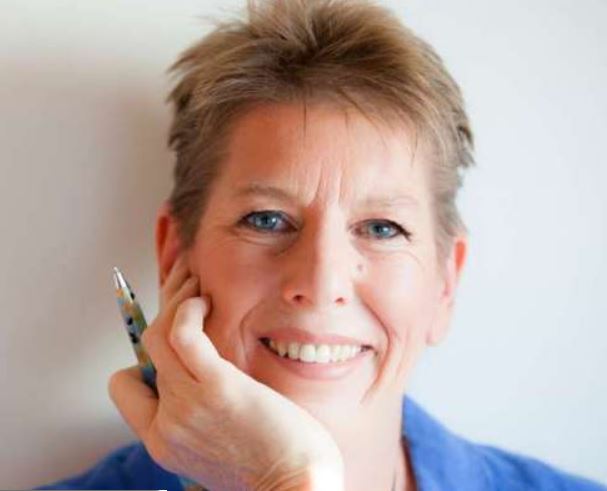 For more about Maia, visit maiaduerr.com.