A guest post by Pierce Salguero
Lately, the topic of diversity in American Buddhism has been much discussed in the pages of leading online Buddhist publications, including Buddhadharma, Lion's Roar, and others. Critics have pointed out that mainstream English-language media has unduly focused on Caucasians in their coverage of American Buddhism, all too often forgetting or glossing over the significant contributions of people of color. Articles with titles such as "We're Not Who You Think We Are" and "We've Been Here All Along," as well as many posts on the Angry Asian Buddhist blog, have vocally decried the erasure of Asian-American Buddhism in particular, and have eloquently argued for more attention to be paid to the role of Asian communities in both the history and contemporary practice of Buddhism in the U.S.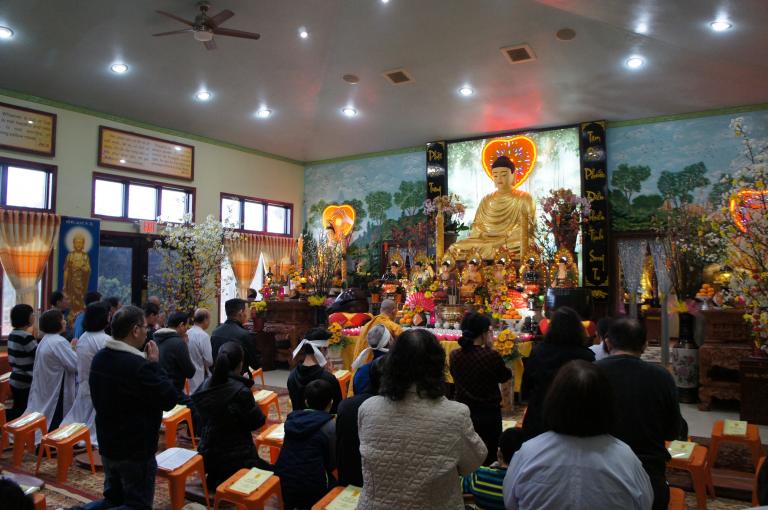 One immediate priority in the diversification of the coverage of American Buddhism is to bring more diverse perspectives into the mainstream media's whitewashed coverage of the connections between Buddhism and health. To date, popular attention has been almost exclusively focused on mindfulness meditation, a mental health practice that has come to be increasingly popular among affluent white practitioners. However, looking beyond mindfulness—and beyond meditation practice altogether—we see that there are many other practices and cultural orientations toward health and healing that flourish in contemporary American ​Buddhism.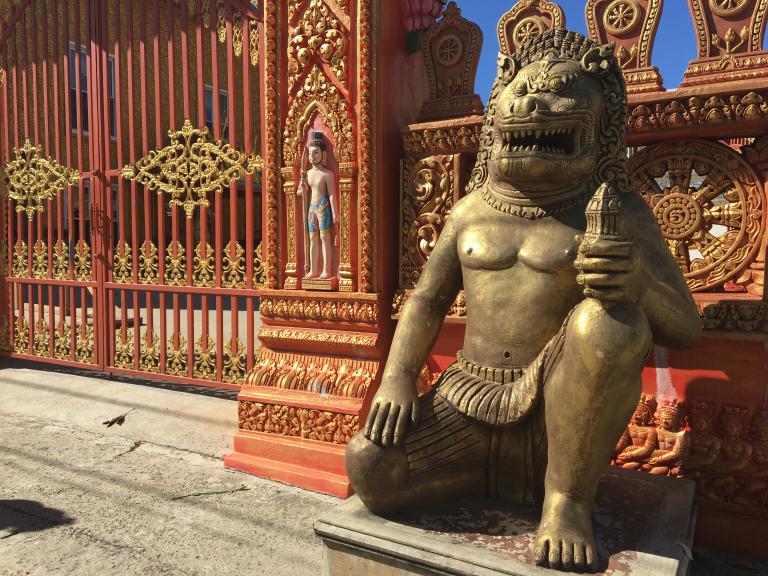 Exploring these orientations is the goal of the Jivaka Project (www.jivaka.net). At the time of this writing, our project website displays a map reflecting about 45 Buddhist organizations serving diverse communities in the Philadelphia area. Greater Philadelphia has a large enough and varied enough Buddhist population to support a wide range of different temples associated with a number of different denominations and cultural-linguistic groups. These include Theravada, Mahayana, and Vajrayana temples and meditation centers, as well as many modern, non-traditional, and non-sectarian organizations. They are affiliated with Chinese, Vietnamese, Korean, Cambodian, Taiwanese, Lao, Thai, Burmese, Tibetan and Kalmyk immigrants and refugees, as well as Caucasian, African-American, and Japanese-American congregations.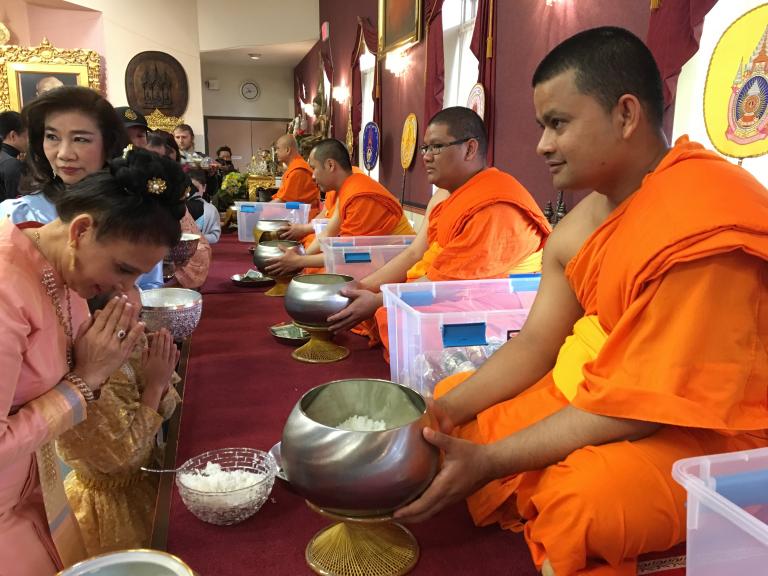 This project has involved literally hundreds of interviews and site visits at these various locations over the past 4 years. Most of this research was conducted by students of Asian heritage with the relevant language and cultural skills. The core method of the project is for students to gather stories from their communities, and to bring these into greater public and academic awareness through the website. The project is currently seeking faculty collaborators in other cities in order to expand the scope of the project beyond Philadelphia to encompass more locations across North America.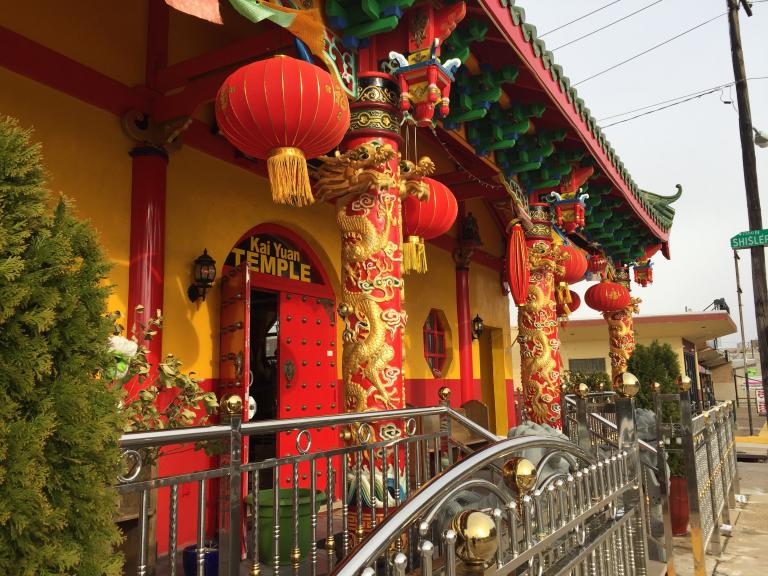 Our preliminary findings suggest that Buddhism plays a major, though underappreciated, role in shaping healthcare in Greater Philadelphia — particularly among first-generation Asian immigrants. Our survey provides evidence of an extremely diverse range of Buddhist engagements with health and healing. Shaped by a number of local factors, these practices offer a counter-narrative to the common models that bifurcate American Buddhists along ethnic or racial lines. The data remind us that one cannot simply lump together all Asian Buddhists into one undifferentiated category of "traditional" or "cultural" Buddhism.
Crucially, our survey illustrates that it is impossible to justify an exclusive focus on mindfulness and other forms of meditation when speaking of Buddhist practices related to health and wellness. It also suggests that Buddhist temples are poised to become even more influential in the urban healthcare landscape as immigration and healthcare policy shift at the national level under the Trump administration.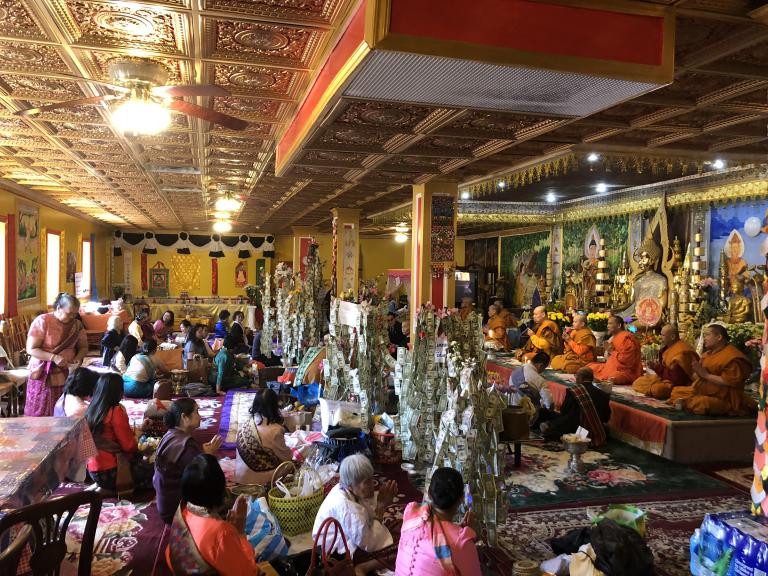 Our project now encompasses a series of beautiful and informative short documentary films about various intersections between Buddhism and health in Greater Philadelphia. We hope these can contribute to illuminating the important role of non-white non-native-English-speaking practitioners in contemporary American Buddhism more generally, and in the rich multiethnic social fabric of this American city more particularly. As students continue to post more ethnographic material to the project website, we also hope it can become a platform to amplify the voices of Buddhist communities that currently have limited visibility in mainstream media, and to bring more voices into the conversation about Buddhism and health in contemporary America.
Pierce Salguero is an interdisciplinary humanities scholar interested in the role of Buddhism in the cross-cultural exchange of medical ideas. He has a Ph.D. in History of Medicine from the Johns Hopkins School of Medicine, and teaches Asian history, religion, and culture at Penn State University's Abington College, located just outside Philadelphia. The major theme in his scholarship is the interplay between the global transmission and local reception of Buddhist knowledge about health, disease, and the body. He is the author of Buddhism & Medicine: An Anthology of Modern & Contemporary Sources, available soon from Columbia University Press.